ACCELQ supports the execution of Automation scripts in the CI pipeline on Jenkins using the available Jenkins plugin.
Download and install the plugin
Jenkins Plugin

Click on

Manage Jenkins -> Manage Plugins -> Advanced -> Upload Plugin

Upload the plugin and restart Jenkins.
Setting up ACCELQ Automation step
Create a new project or select an existing one.

Click on

Configure -> Post Build Action -> Add Post Build Action -> ACCELQ CONNECT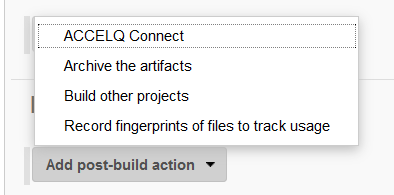 Fill in the form fields with relevant information. Click on the "?" icon beside each field to know more about the expected input and format. Test your connection before submitting.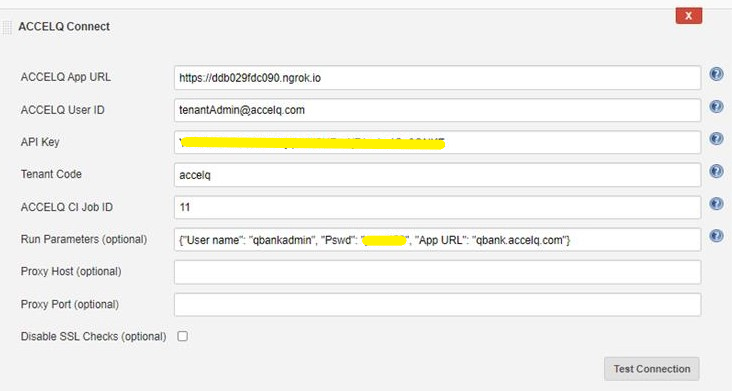 Save the step and run the build.

Your console output results will be shown.

The result link URL is also displayed to navigate to the full report on ACCELQ.