Availability: ACCELQ Release 4.5
ACCELQ provides a plugin to execute Automation tests as part of Azure CI/CD pipeline. This article explains how to setup this plugin on Azure Pipeline.
Steps to Download the plugin
Click on the Get it Free button

This will lead you to a new page where you can select which organization you want to download this plugin for. Select and continue

.
Adding ACCELQ Automation as a Job in a pipeline
Go to your Project -> Pipelines -> Stage (

where you wish to add this plugin, as a Job)

Click on Jobs under that Stage.

Click on "+" icon as shown below where you want to add this Job.

Under the list of possible jobs, go to the Build Section and add ACCELQ Azure CI Connect as shown in image below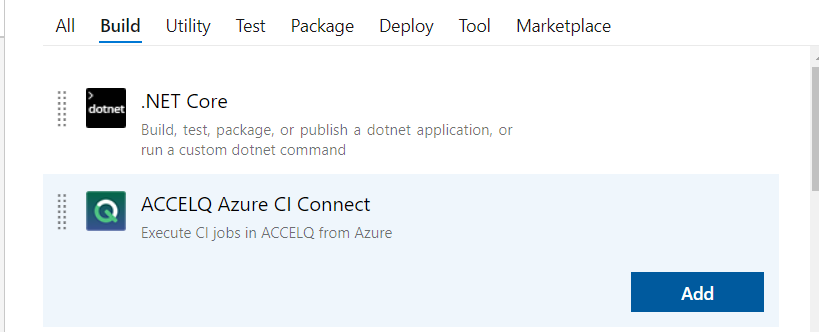 Fill up the form with relevant details from your ACCELQ account.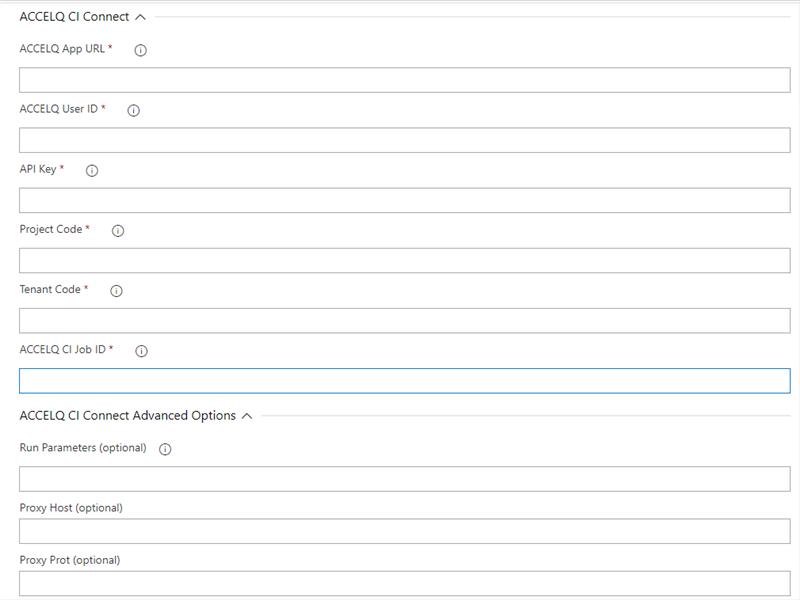 Reviewing Automation run progress
When a pipeline is kicked off, ACCELQ Job generates console output that includes regular updates to the run along with a link to get comprehensive details of the run.
Here's a sample of log response