Availability: Release 4.5
ACCELQ sends automated email notifications for test kickoff, completion, and other significant events on a test run. This email report provides a summary of test execution with the status and execution time for each test case in the job.
Email Report Content
Content in the email report is divided into 3 sections as described below.
Overall summary: Top section in the report displays the overall pass/fail count, key job information such as Job ID, Application Environment, etc., and any other execution parameters/tags used for the run. In addition, the duration and start time of the job are also displayed here.
Summarized breakdown against custom fields: You can choose to display a breakdown of pass/fail counts based on custom fields assigned to Scenarios and Test Cases. Note that only "List" type custom fields such as single list, multi-list, user-list, boolean, etc. can be used.
Test case grid: Displays test case name, status, and execution time in a grid format. You can configure this section to display information about relevant custom fields applicable to Scenarios and Test Cases.
An example report is displayed here: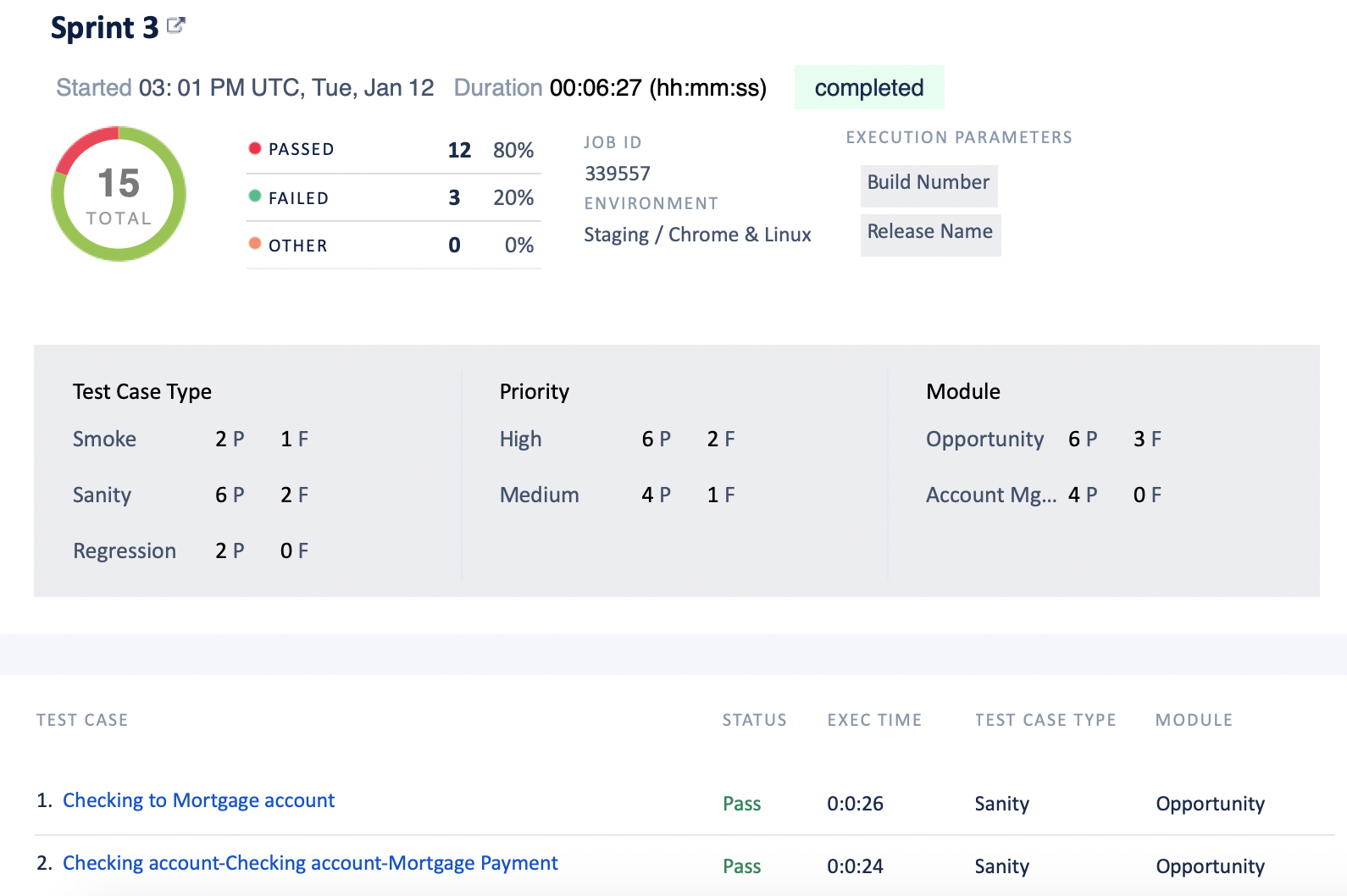 Configuring the Email View
Perform the following steps to configure the fields to be used for the summary breakdown and for the test case listing grid.
Login to ACCELQ as a Project Admin. Open the Project Configuration screen from your Profile card.
Navigate to Notification Settings > Email Report Config
Select the custom fields that should be displayed as part of the Summary breakdown and as part of the test case listing.
Note: You can configure this independently for both Automation and Manual test cases.
An example here: