Availability: Release 4.3 and later
Edition: Enterprise
ACCELQ supports authentication with Single Sign On across multiple IDPs. You can configure your Enterprise SSO on ACCELQ and integrate ACCELQ login with your enterprise credentials.
Following IDPs are supported:
Azure Active Directory
Google
SAML with Okta
Github
LDAP
Open Connect ID
Kerberos
Configuring SSO
Login to ACCELQ Admin portal using Tenant Admin privileges
Navigate to Security & Authentication tab
Click Single Sign On tab and selected your IDP.
Provide configuration information in relevant fields.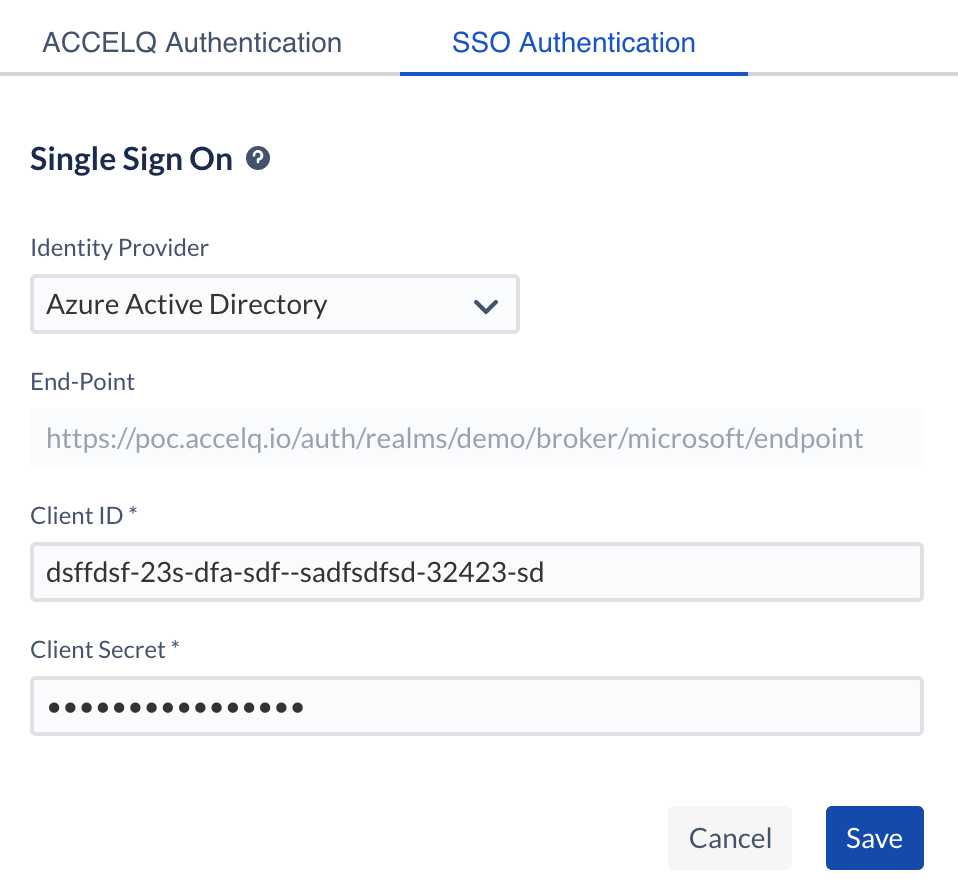 Following articles help you understand how to register ACCELQ in your respective IDPs:
Enabling SSO for a User
When you create a user on ACCELQ, you can setup the authentication, to route through already configured SSO. In a given Tenant, you may have a mix of users authenticated through SSO and those through ACCELQ native authentication.
For an existing user, you can edit the profile and change the authentication type.