ACCELQ Cloud Jira app (accelQ Connect) provides an ability to fetch test coverage information from ACCELQ into your Jira instance. Against an Issue in Jira, you can get information on which test scenarios in ACCELQ are mapped and the latest execution status of such scenarios.
Deploying accelQ Connect
Log in to your jira cloud instance.
Navigate to below link
https://marketplace.atlassian.com/apps/1222709/accelq-connect-for-cloud-jira
Click on Get it now button, select a site to install the app and click on install app button.

Now, you will automatically be redirected to your cloud instance.

Click on Get it now button in the popup and wait for success message as shown below.

Configure accelQ Connect
Click on the A

pps in menu

and select "Manage your apps".
2. Click on accelQ Connect on left nav and provide configuration information.
accelQ Server URL

Tenant Code: You can fetch this by clicking on the

Profile icon > Auth Properties

after you login to accelQ

accelQ User Name: Any valid accelQ user's email address

API Key: API key corresponding to the accelQ user. You can fetch this by clicking on the

Profile icon > Auth Properties

in

accelQ
3. Test the connection to make sure Jira is able to communicate with accelQ server and save the profile.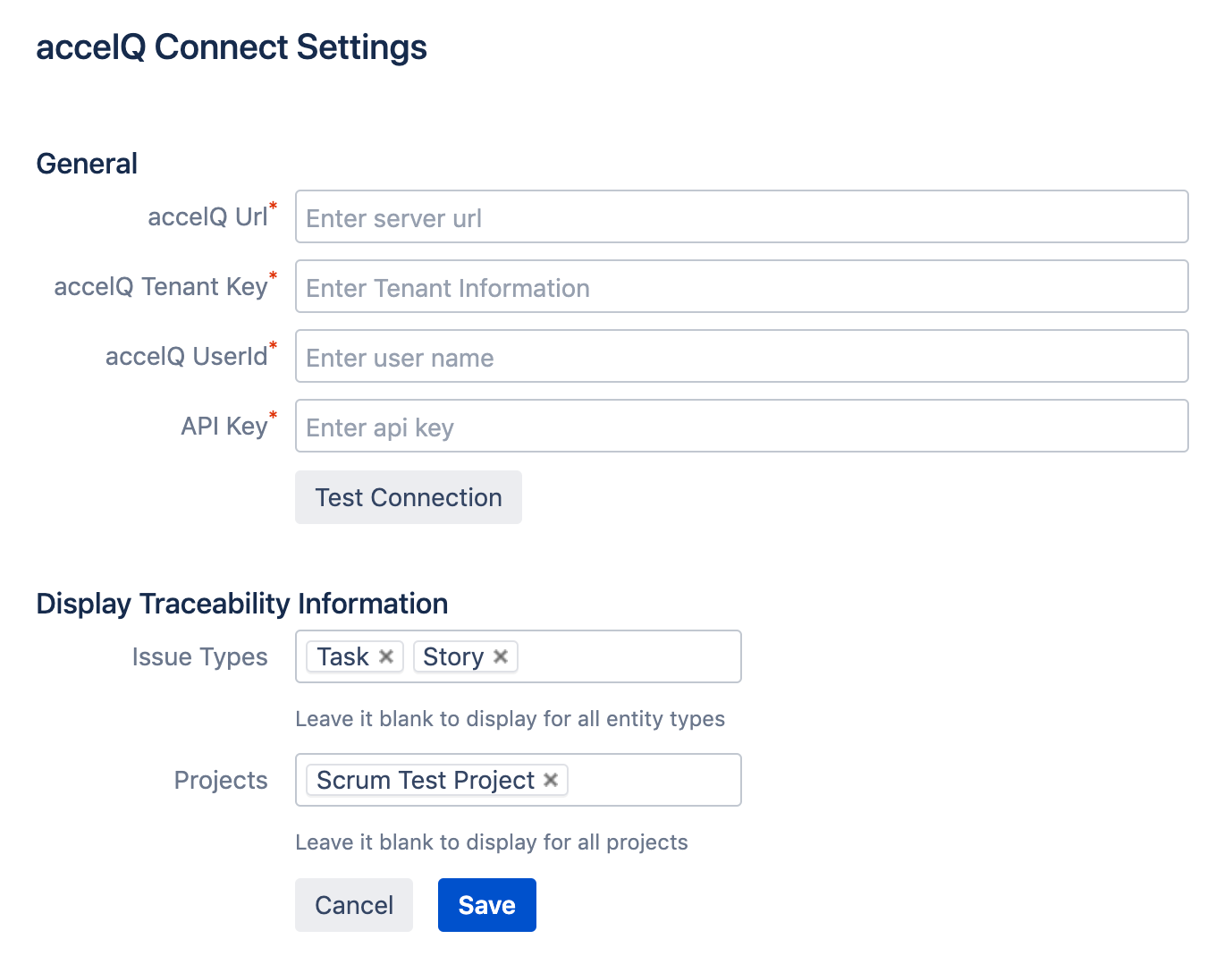 Test coverage for a User Story
Test coverage information (Scenarios in accelQ) is displayed in the accelQ Traceability section of a user story. Click on open ACCELQ Traceability, this displays information on what scenarios are covering this story, last execution status and a link to navigate to detailed test report.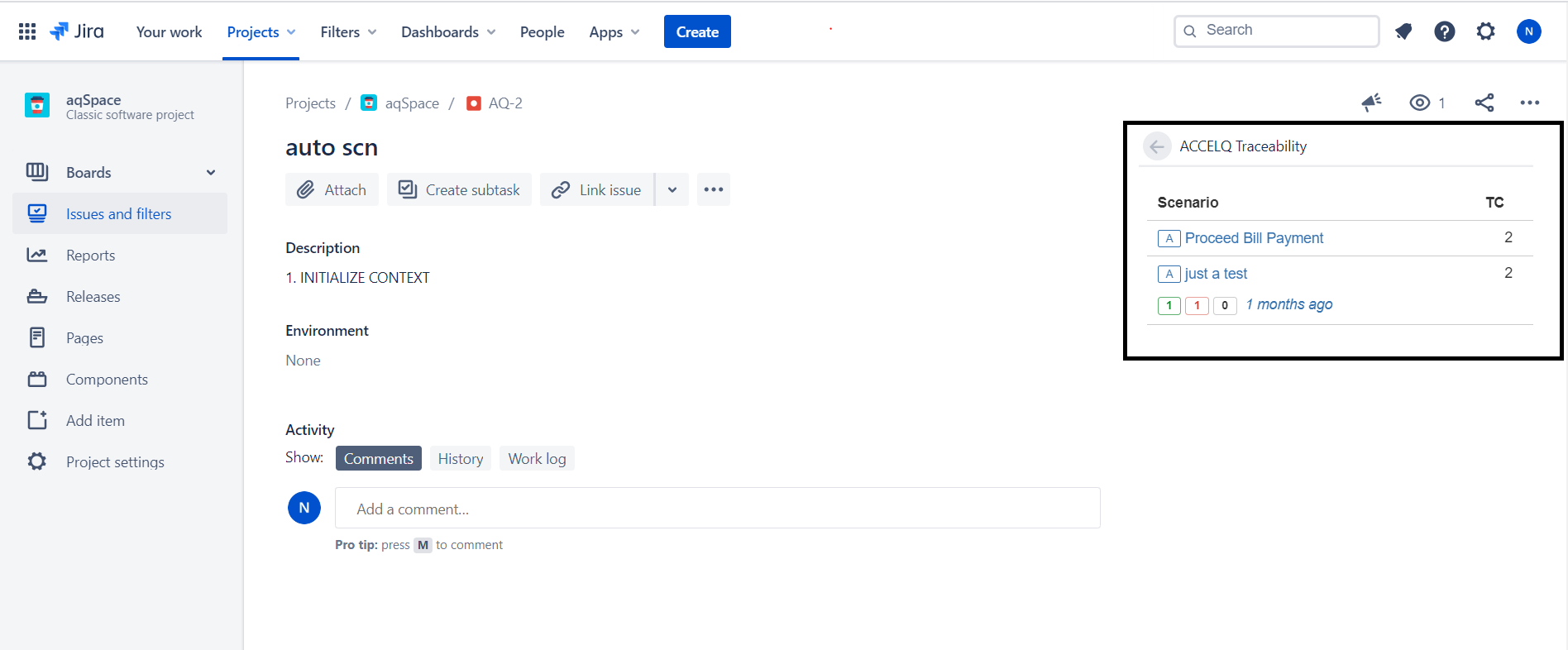 View test coverage information in a list format
Once app is installed, you will find "accelQ Connect" in apps menu. Click on the link to view a listing of Jira Issues against the accelQ scenarios and last execution status.