ACCELQ provides comprehensive access control capability using Roles. You can define a Role with read-write/read-only access for various entities in ACCELQ. Setting up new Roles requires Tenant Admin privilege.
Which Role is assigned
A Role is assigned to a user when providing access to a Project. A given user may have different Roles in different projects. You can find which Role is assigned to you from the Profile card.
Creating a Role
1. Login as the Tenant administrator and open the Admin portal.
2. Click on the Manage Roles link in the left-nav.
3. Add a new user Role and define access permissions on different entities for this Role. You can configure each entity either for Read-Only (RO) access or Read-Write (RW) access. RW access allows the creation, update, and deletion of a given entity. In addition, you can assign privileges to allow Purge Results when you define the Role.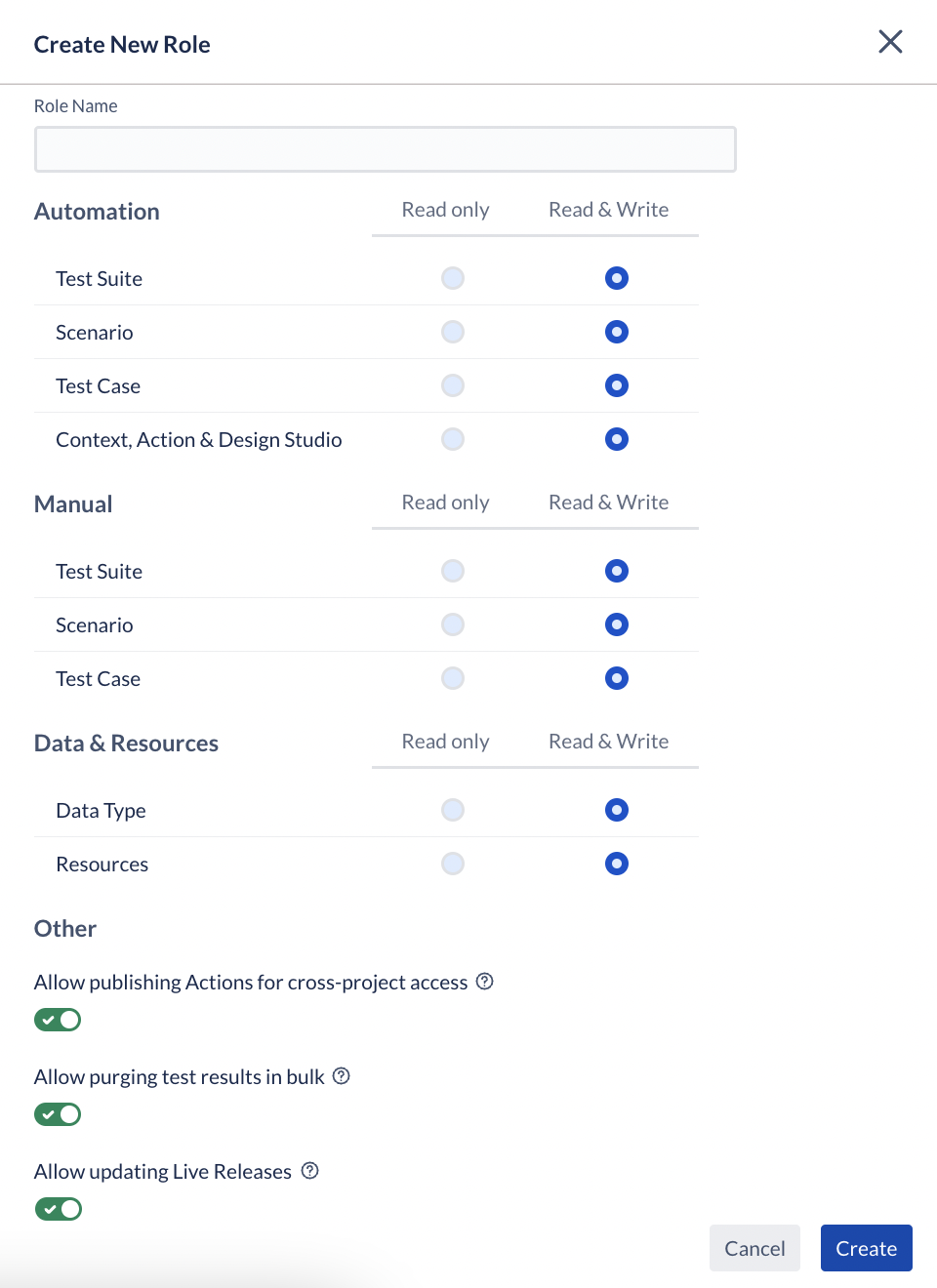 Assign Role to User
You can assign a Role to a user by one of the following actions.
1. When creating a new user, assign a Role to every project the user has access to.
2. Login as Tenant Admin and set up Roles for every accessible project by navigating to Manage Users section in the Admin window.
3. Login as Project Admin and navigate to User Setup in left-nav. When adding a new user to a Project, select Role.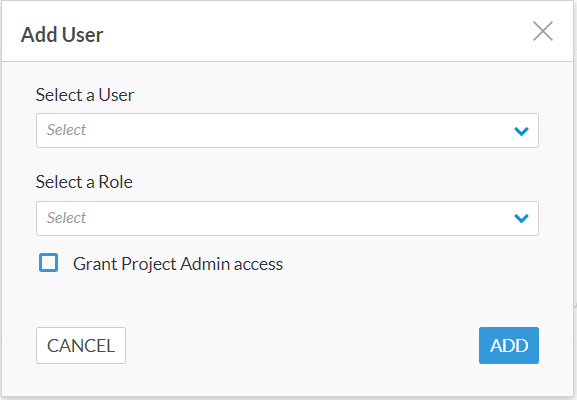 4. Login as Project Admin and navigate to User Setup section in left-nav. This allows you to assign Role for a user on the current Project. See below: