Setup real Android device for automation
To enable automation on your Android device turn on the "developer options" and "USB debugging" on your device. Here are detailed instructions from Android.
Next, connect your android device via USB cable with your computer.
You may see a prompt on the android device asking to allow USB debugging from the computer. Please allow proceeding.
Open the "Mobile Device Management" tab in ACCELQ's Agent Command Center Dashboard.
You will find your device is listed on the screen with the status "Available". On clicking on the device name, you will be able to see device information, installed packages, etc.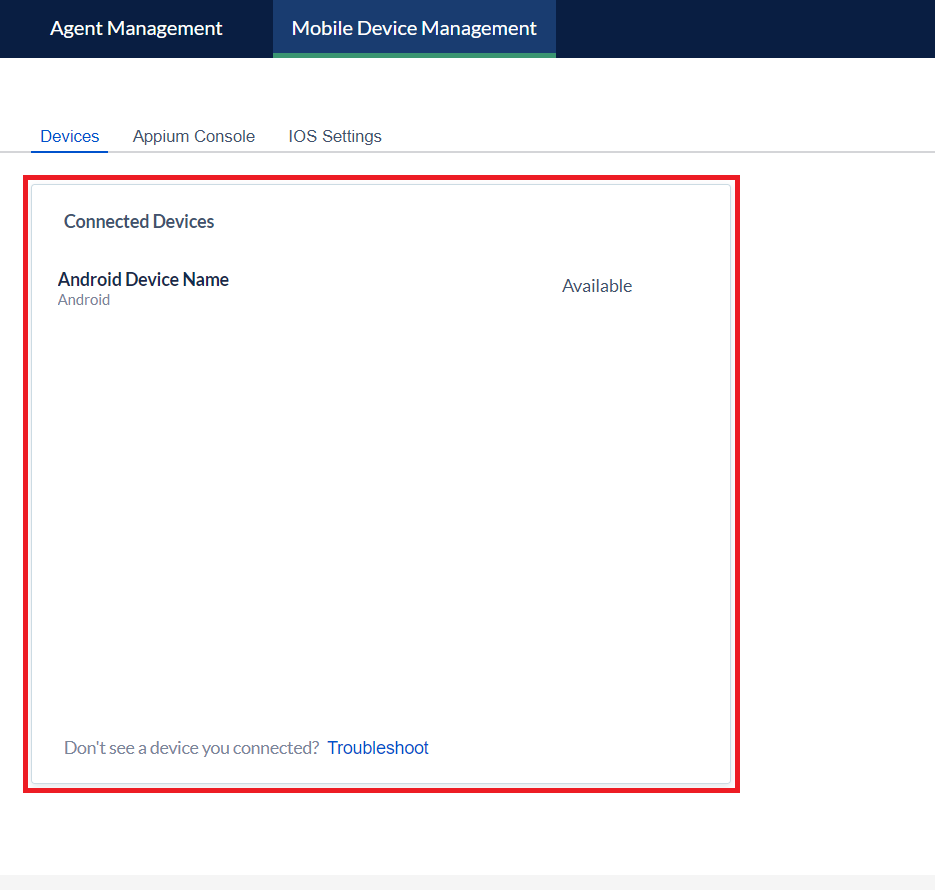 In case the device is not listed or the status is not "Available", you can click the "Troubleshoot" link for further instructions.