Download and execute Local Agent Installer
Login to ACCELQ and navigate to Resources > Local Agents
Click on the "Download Agent" button and choose the installable depending on the target system's OS.
When the download is completed, extract the downloaded zip and run the executable.
Install local agent with mobile platform support
If you are installing for the first time click on "Let's Go" for full installation.
If you already have Agent Command Center installed you will see the below screen.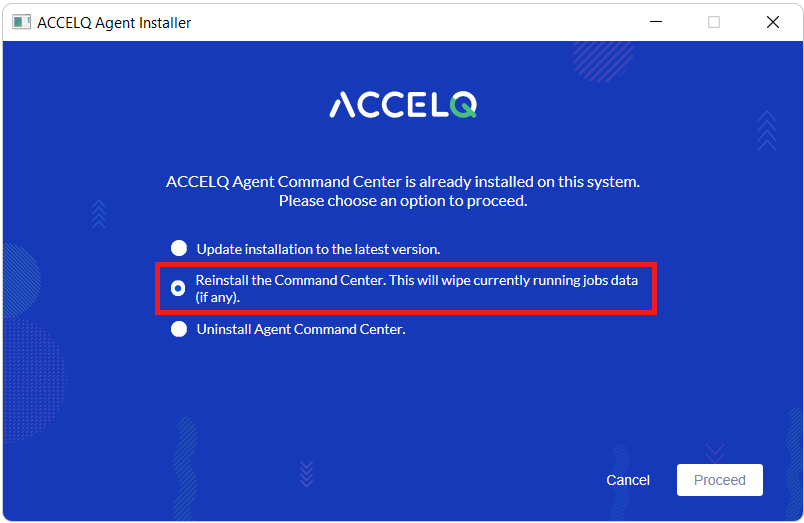 Select the option to reinstall and click on "Proceed".
Local Agent requires a compatible JDK version (Version 8 or 11) to be able to run automation tests. If the installer does not find suitable JDK already installed on the system, you are provided with an option to download open source Zulu JDK as part of the Agent installation. The downloaded JDK will be only used for the Agent process it will not impact any other already installed JDK in the system.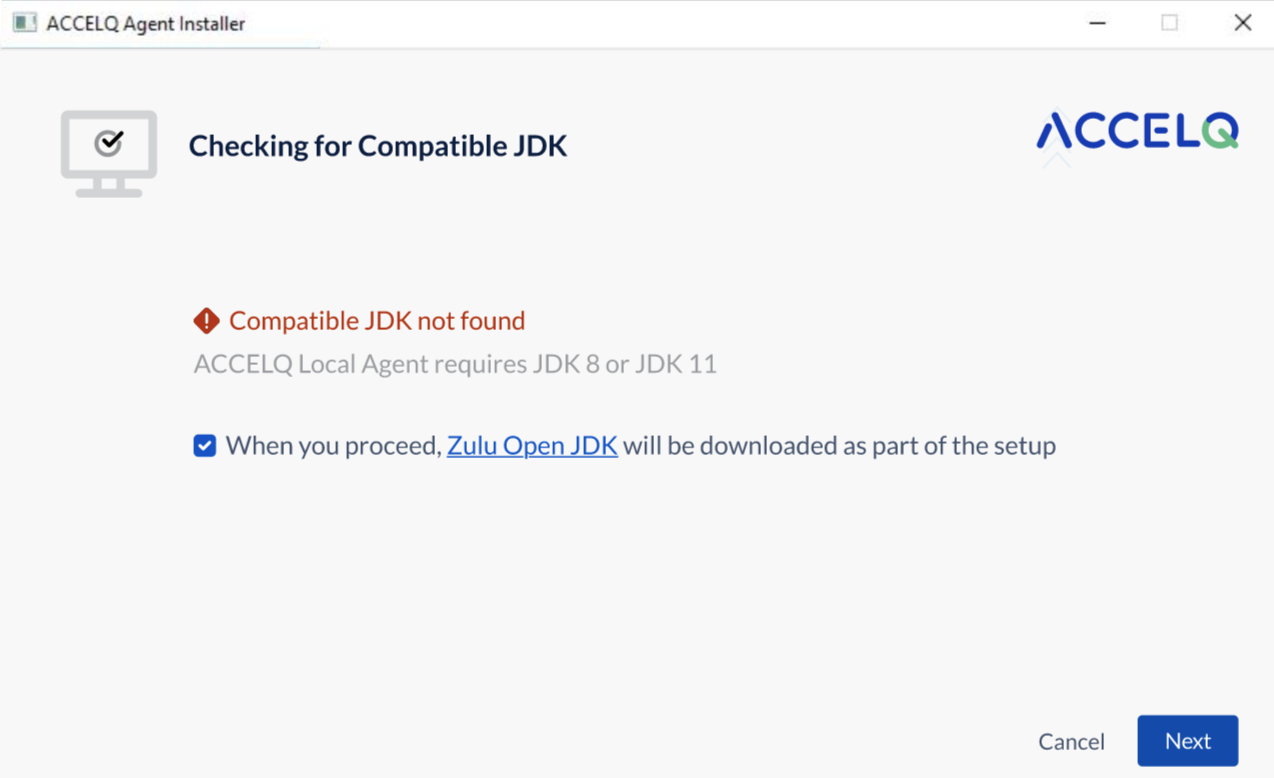 Click on "Next" to proceed.
Next, provide information to authenticate with the ACCELQ server. You can input the proxy information if your network requires one, to connect with the ACCELQ server.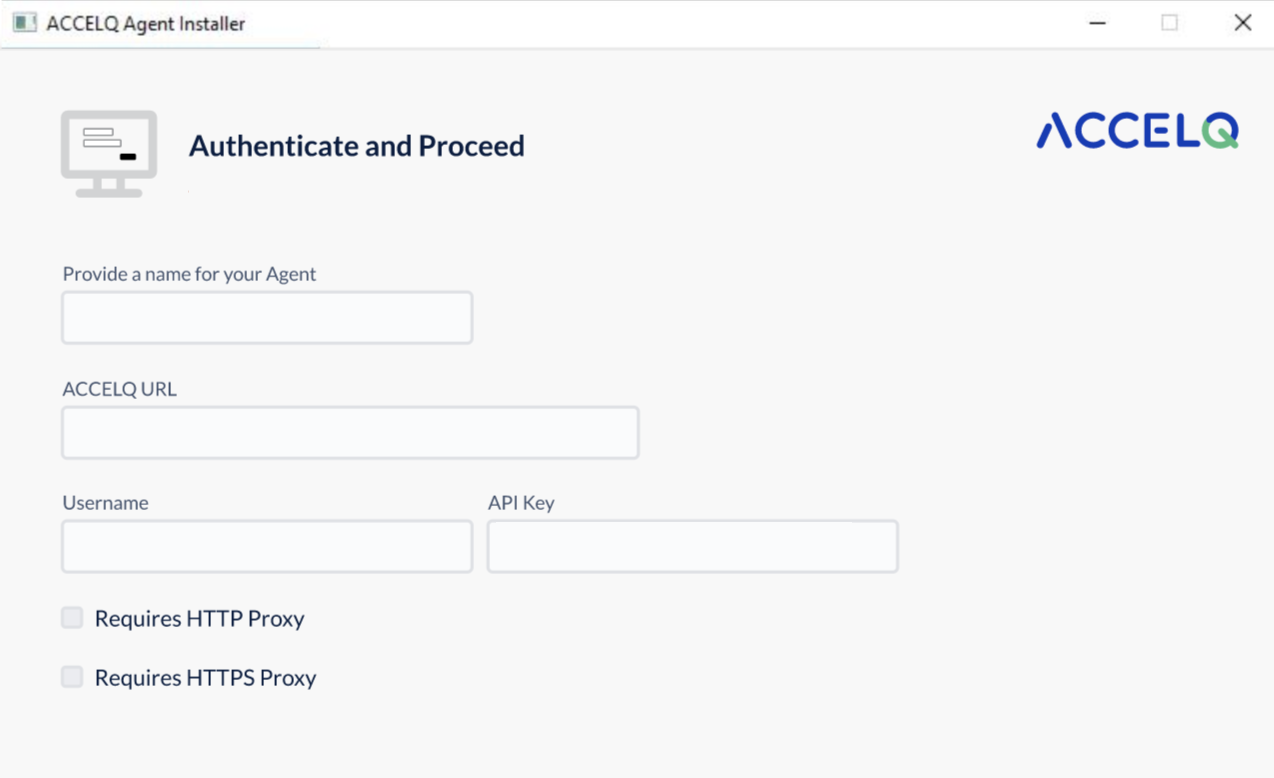 Now, select an installation path and proceed. Be sure to choose a folder that does not contain a "space" character in the path.
Select required automation runtime for installation.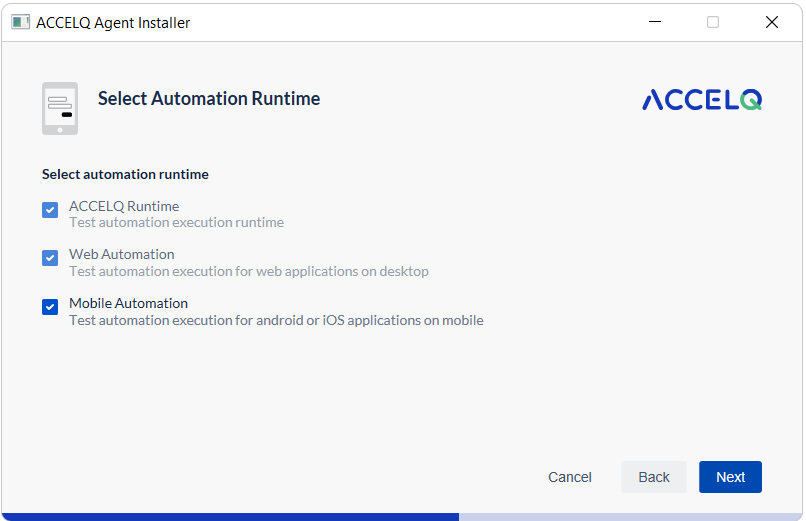 Make sure "Mobile Automation" is selected and click on "Next".
Set the path to install and click "Next"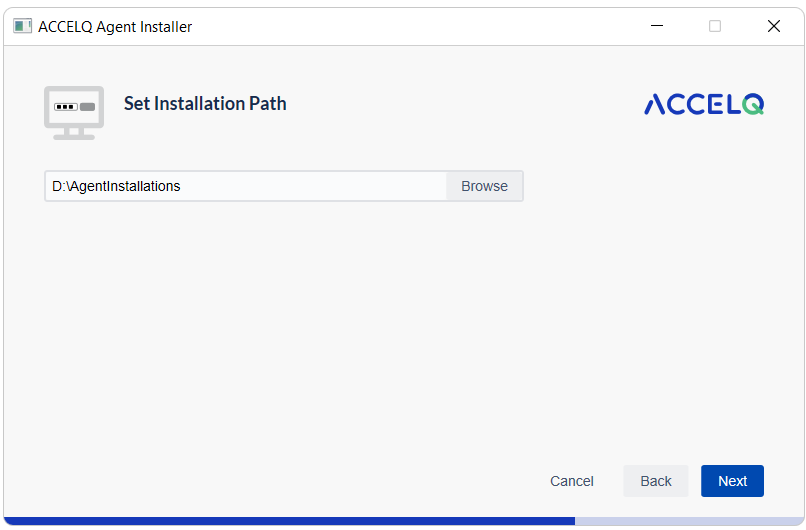 Wait for it to complete the installation. If you are installing on Windows and you find an Administrator prompt during the installation, accept it. This is required to enable iOS automation on devices connected to your machine.
Related articles
Setting up real Android device for Automation