The Results section stores all the test results in a central place. It also stores all the CI Jobs and planned Scheduled Runs. You can search through the results and also purge the old results to effectively manage the storage . Clicking on a result will open the result details in a new tab.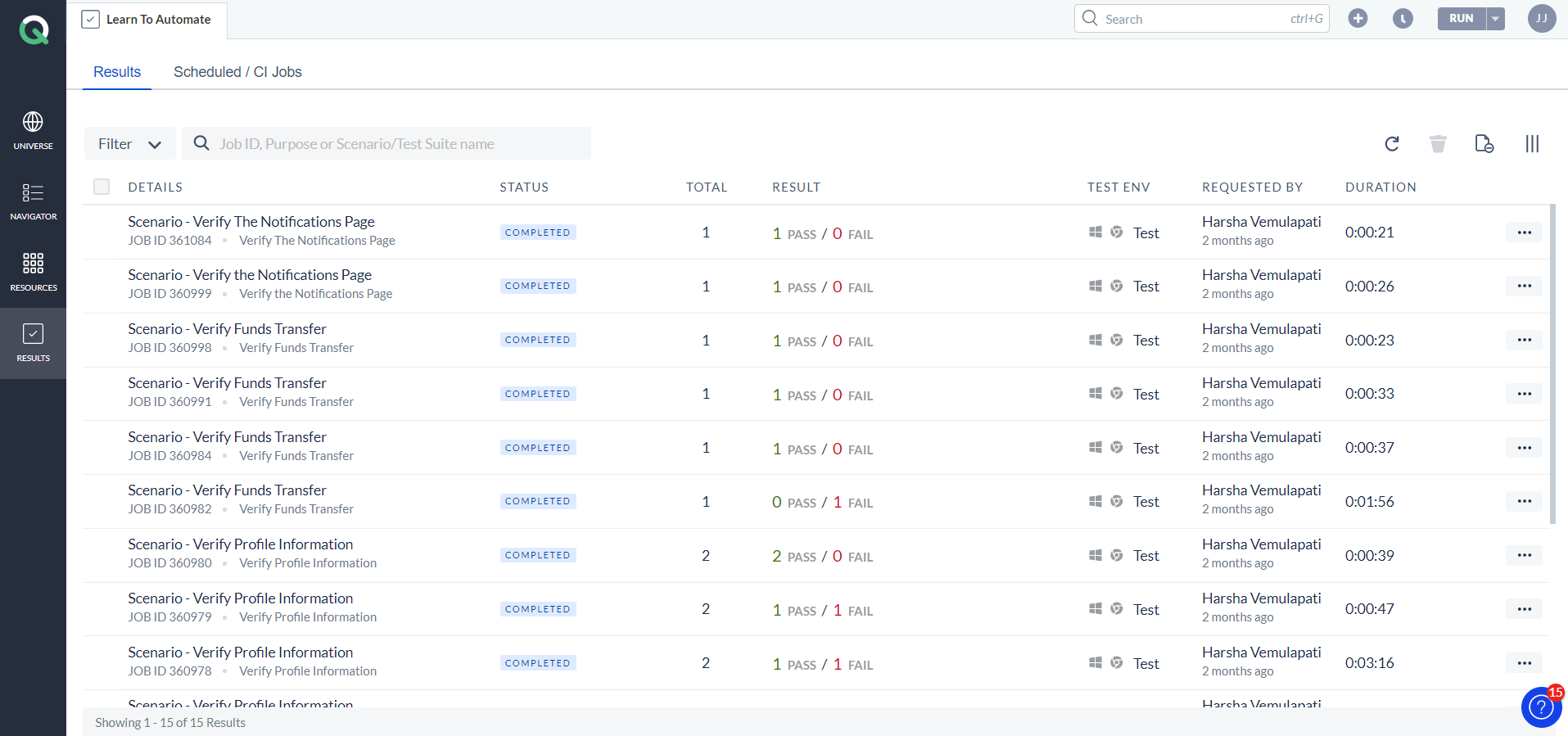 The Test Detail Screen
The Test results in ACCELQ give the user a variety of ways to slice and dice the result information using perspectives. Makes it actionable for a user by allowing it to create a bug directly from the result and if needed re-run the test fully or partially again.
You can also Re-run the test and also export, email or delete the test report.