A user can be assigned one or more ACCELQ Projects. By default, when a user logs in, the last used Project is opened. You can switch to a different Project by following steps below:
Click on the Project name item in the top-nav of the application.

All your assigned Projects are listed at the bottom portion. Search or select the desired project in the list and switch to the Project.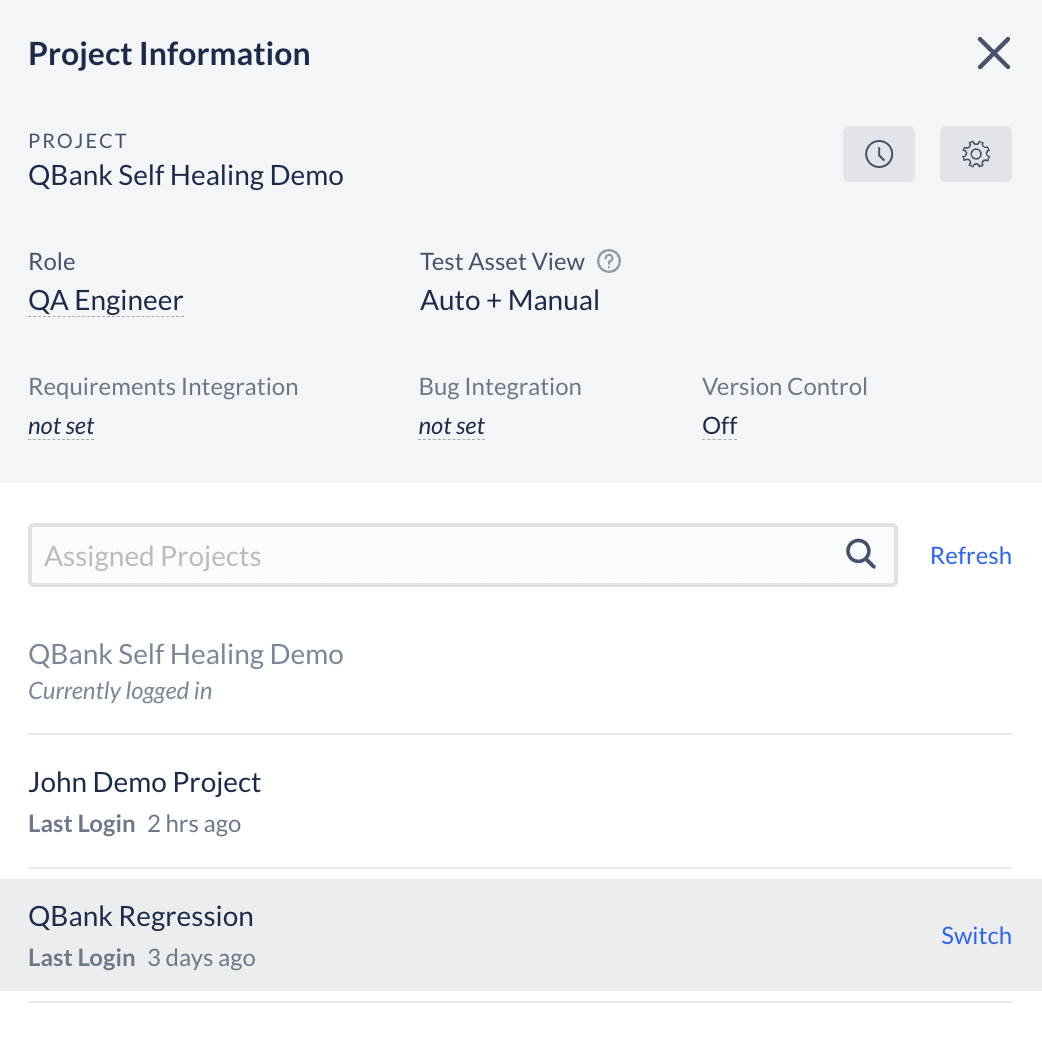 Note: A User may be assigned different Roles in different Projects. When switching your project, it may be possible that the same read/write privileges may not be available in the newly switched Project. Your Role is displayed in the Project sidebar after you switch the Project.