User activity in accelQ can be tracked at a global level as well as an individual test asset level. 
Global user activity can be accessed from the top toolbar icon. This activity tracks the creation, deletion and updates of entities without specifically identifying the type of update. You can also filter the activity based on a particular user.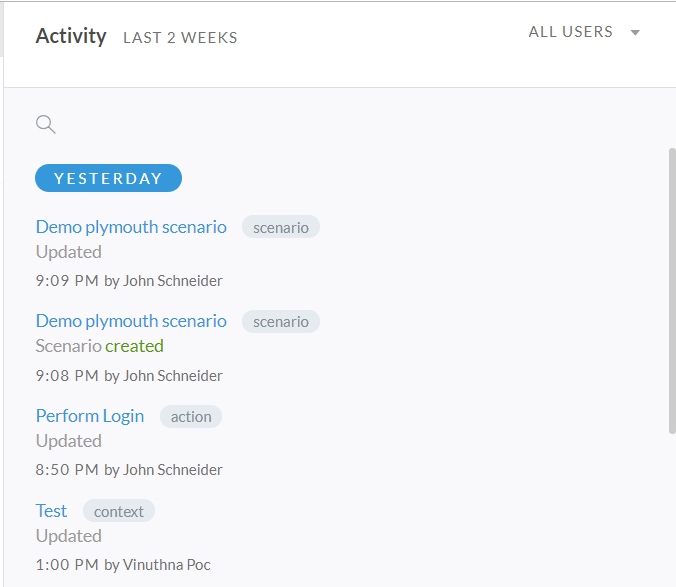 Entity level history or activity can be tracked by clicking "view history" link in the side bar of corresponding entity such as an action or context. History is tracked at a granular level indicating the nature of updates.
Note: Currently, global activity is displayed for the last 2 weeks. But the entity level history is available from the beginning.