Follow the steps here to create a Webhook URL in Slack, which you can use to integrate with ACCELQ.
Log in to your Slack Workspace.
Click on Create an App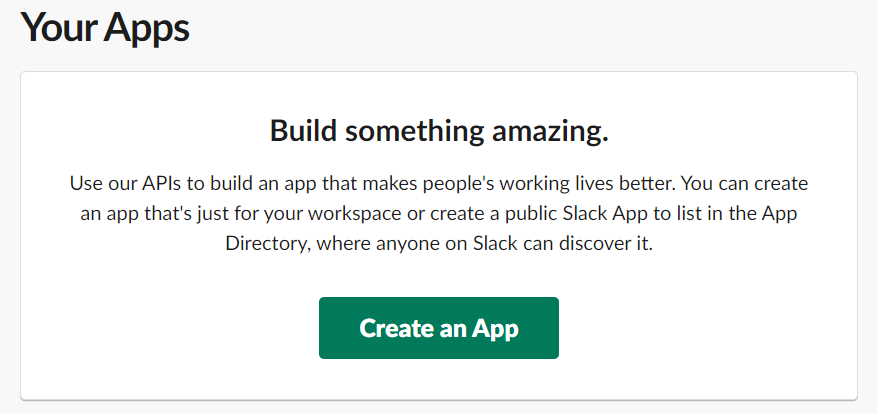 In the popup window fill the form details, by providing a suitable name and select the workspace.

Click on Create App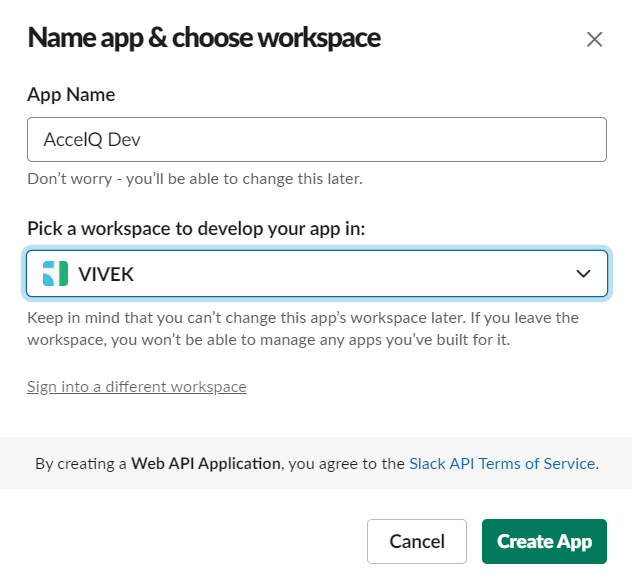 After page refreshes. Look for Incoming Webhooks under Add Features and Functionality section as shown in the below image.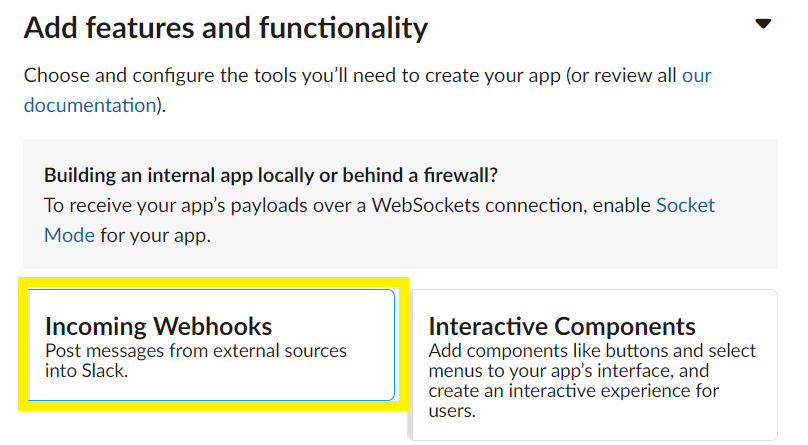 Click on Incoming Webhooks.
After page refreshes, toggle Activate Incoming Webhooks to ON state.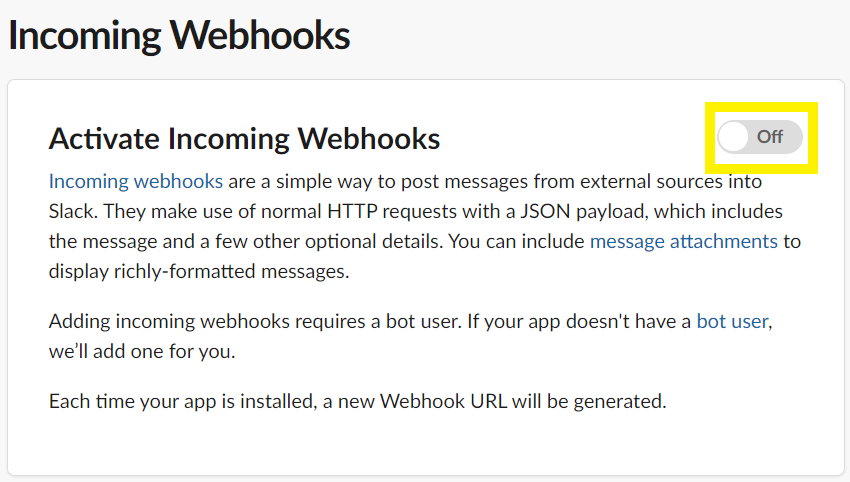 Scroll to the bottom and click on Add New Webhook to Workspace.

After page refreshes, Select a Channel from the dropdown as shown in the image below.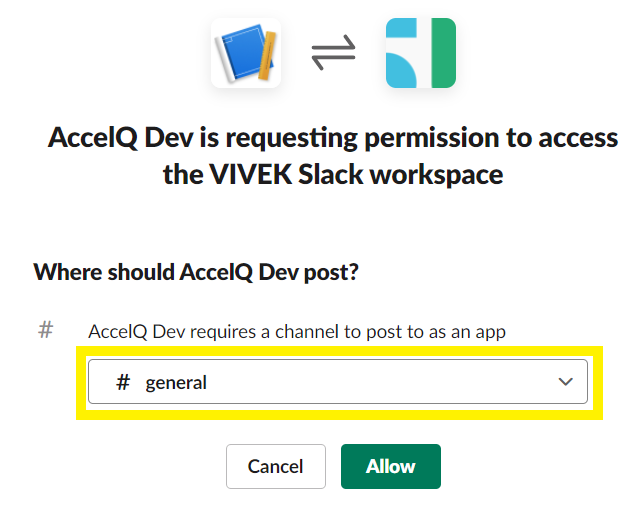 Click on Allow
After page refreshes, scroll down to Webhook URLs for Your Workspace section and copy the Webhook URL.