Follow the steps here to create a webhook URL in Teams, which you can use to integrate with ACCELQ.
Login to Microsoft Teams.
Select Teams Tab as shown in the below image.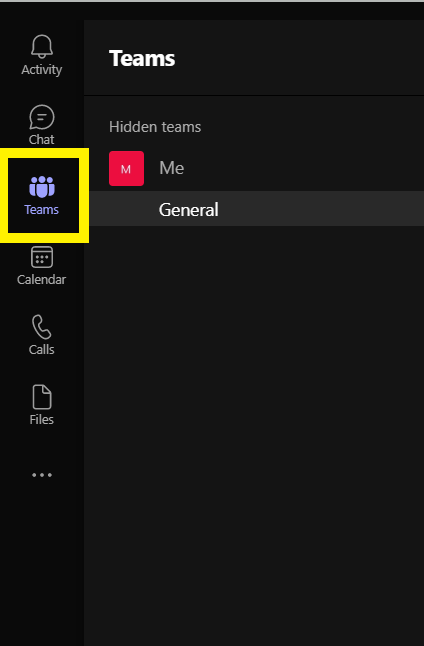 Select the team to use for ACCELQ notifications, and click on "..." icon, and choose connectors.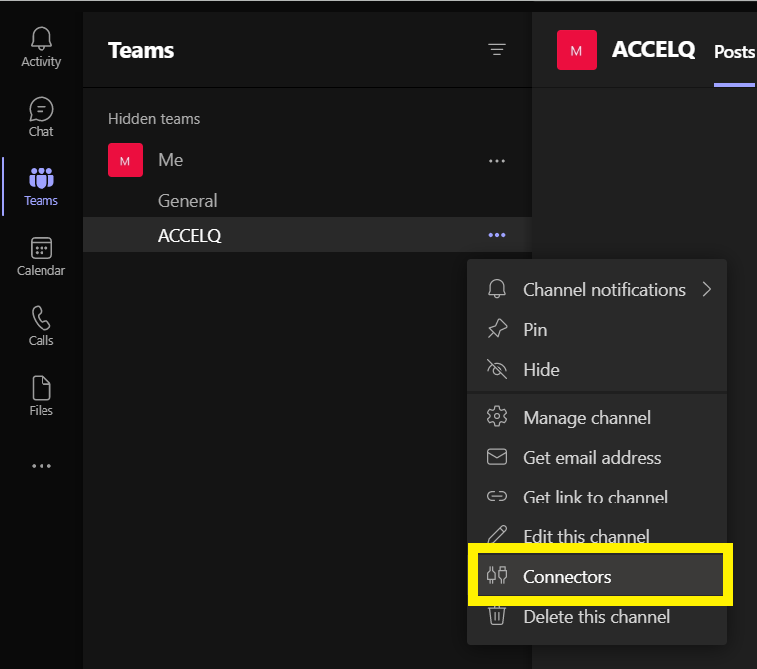 In the popup window, search for Incoming Webhook and click on Configure.

Fill up the form details, by providing a name, icon(optional).
Click on Create.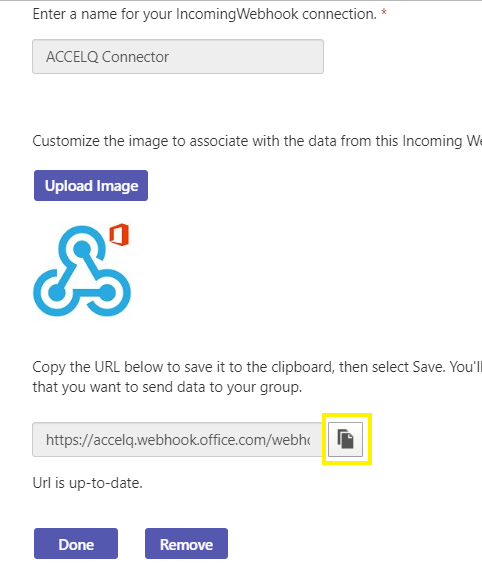 To copy the URL, click on
Click on Done