You may have developed some Actions which are primarily for the utilization within other Actions. These are normally developed for modularity purposes and may not have any significance from a business point of view. Such Actions, if presented while creating the scenario, may confuse a business user and could create unnecessary clutter.
You can turn off the visibility of such Actions for a Scenario.
By default, every Action is visible from the Scenario. You can turn this off from the Action sidebar as shown below.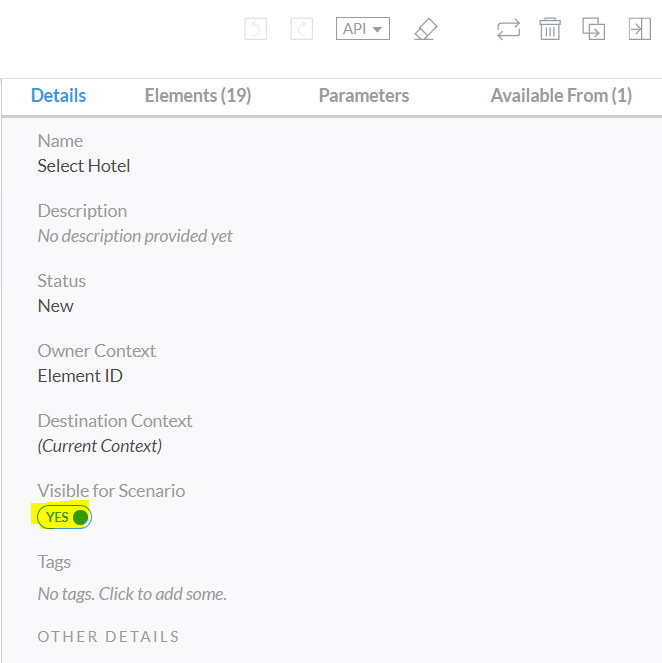 Note: This is only an advisory flag and does not impact existing Scenarios. When this flag is turned off, any existing Scenarios using this Action will continue to function as usual. Only when editing existing Scenarios or adding a new Scenario, you will not find this Action listed.