Feature availability: Release 5.0
Local Agent is a software component that communicates with ACCELQ server to take up test job assignments and executes them in your local application environment. It enables the cloud-based ACCELQ server to run tests remotely in the application's local network, and thereby avoiding the need to expose the test application to the internet.
This article explains the installation process using a wizard. If your local agent is faceless (without desktop UI), follow the manual instructions as outlined here.
To install local agent on a machine, login to ACCELQ and navigate to Resources > Local Agents
Click on the "Download Agent" button and choose the installable depending on the target system's OS.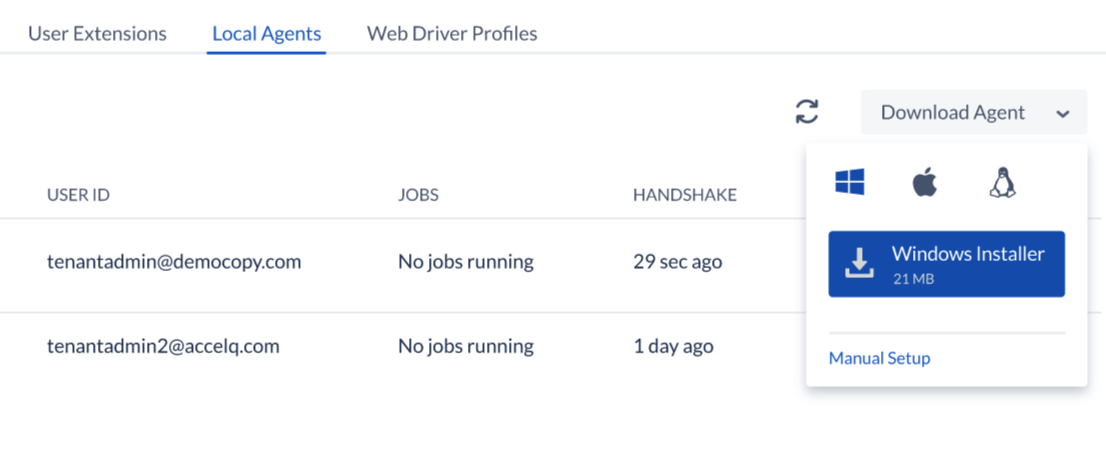 Download the installable and follow the steps in the wizard as described below.
Local Agent requires compatible JDK version (Version 8 or 11) to be able to run automation tests. If the installer does not find suitable JDK already installed on the system, you are provided with an option to download open source Zulu JDK as part of the Agent installation.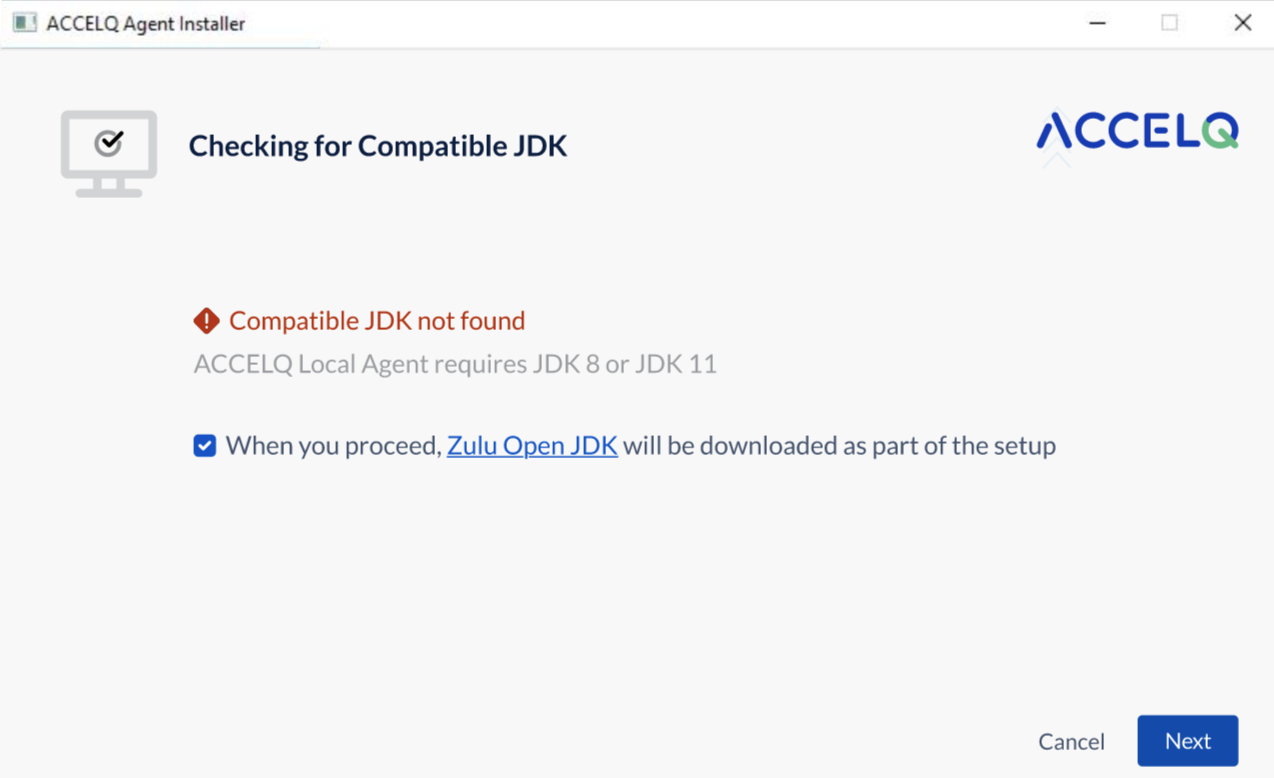 Next, provide information to authenticate with the ACCELQ server. You can input the proxy information if your network requires one, to connect with the server.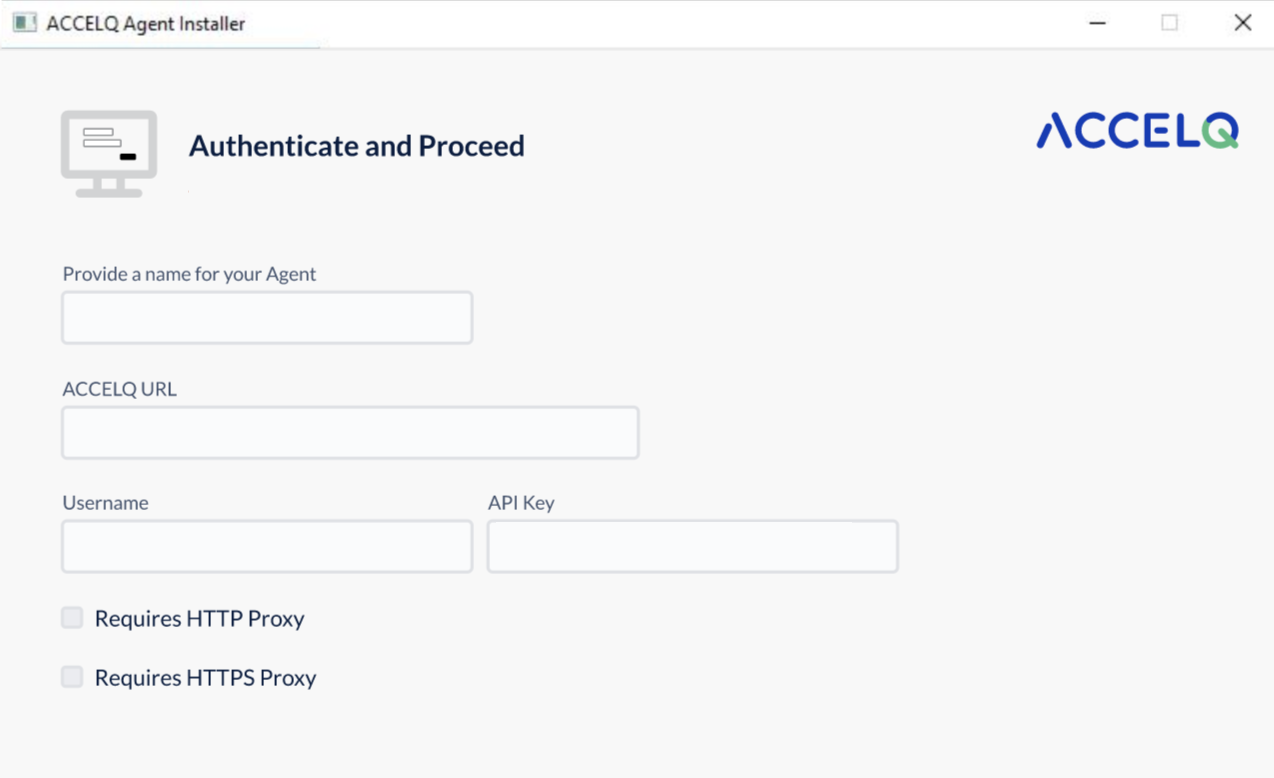 Now, select an installation path and proceed. Be sure to choose a folder that does not contain a "space" character in the path.
Once you complete the installation process, you are presented with a screen to review/update Agent's configuration. Click here to learn more about available Agent configuration.