ACCELQ provides ability to bulk import Manual Scenarios from excel files. This is helpful when you have existing test cases documented in excel or to transfer test cases from another tool.
Importing Scenarios
Under the Navigator, go to Manual Scenario tab
Click on the "Import" icon
Select one or more excel files and click Import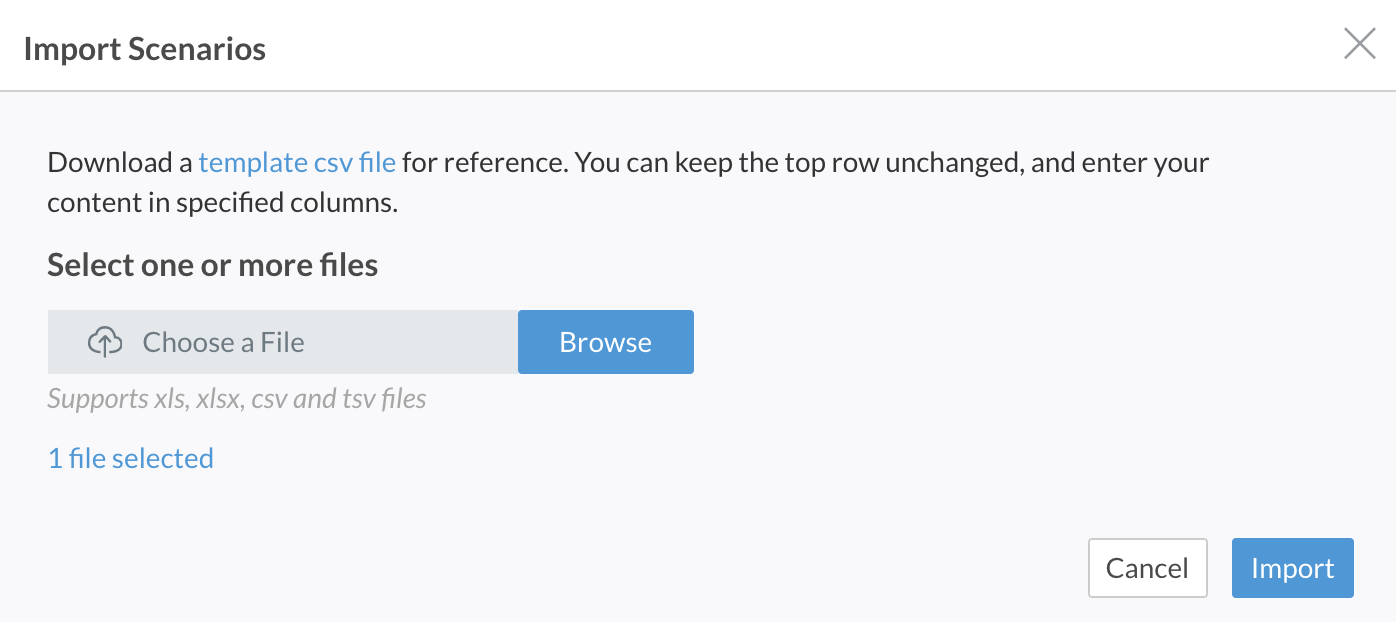 Once the processing is completed, ACCELQ displays confirmation screen with summary of outcome.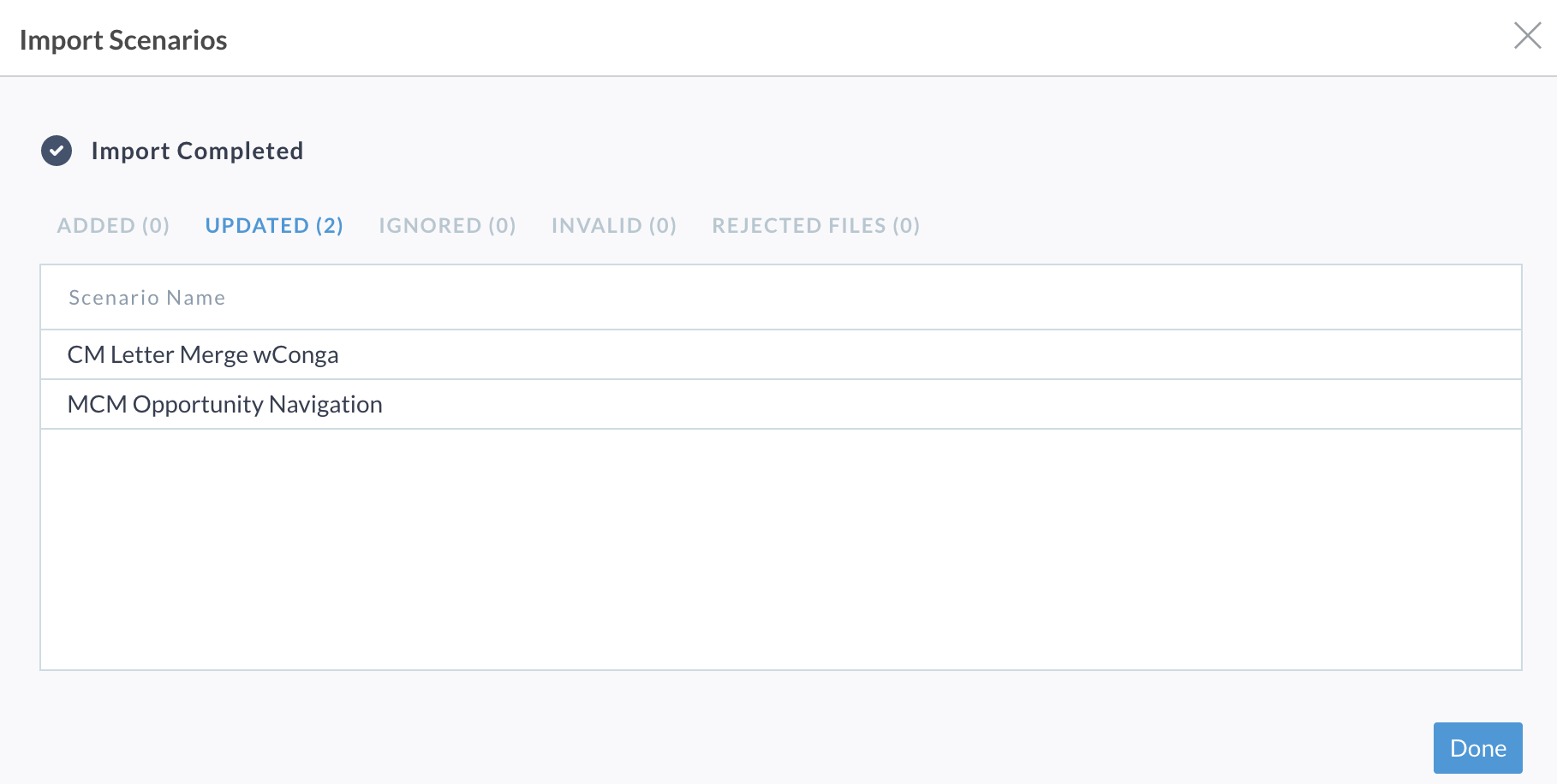 Excel File Format
Each Excel file can include one or more Scenarios. A Template file format applicable for your project can be downloaded directly from the Scenario Import window. It contains following columns.
Scenario Name
Description
Step Description (multiple rows, one for each step)
Expected Result (multiple rows, one for each step)
Tags (comma separated)
<Custom Fields, one column for each field>