You can export various entities in ACCELQ from the corresponding Navigator grids. Different options are available depending on the type of entity you are exporting. Both Excel and CSV export are supported. This article explains the options available for exporting Automation Scenarios and Test Cases.
Export from Navigator
In the Scenarios grid under Navigator, click on the Export icon.

Configuring Export
When exporting Scenarios, you may choose to export:
Scenario list only
Scenarios list with step details
Scenario list with steps and Test Cases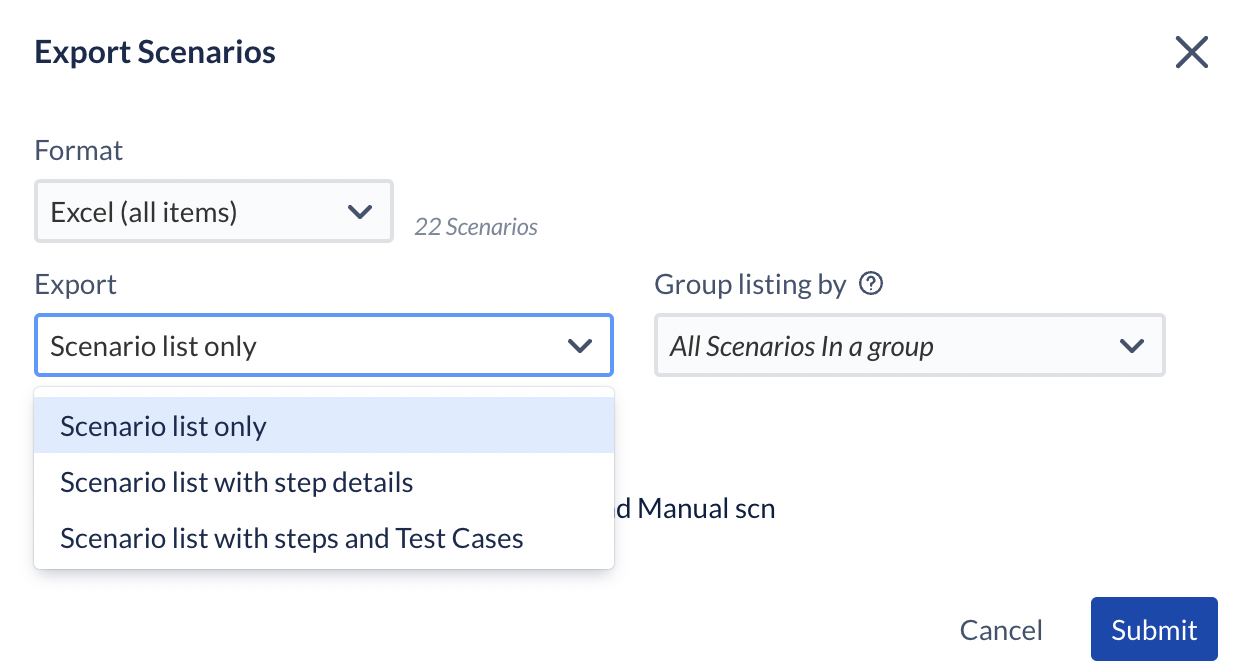 You may also choose to group the output by one of the fields applicable to Scenarios. These fields include Status, Created-By, and all other custom fields of type "List". Assets will be grouped into multiple sheets (in the case of Excel) or multiple files (in the case of CSV), one per item in the selected group-by-field.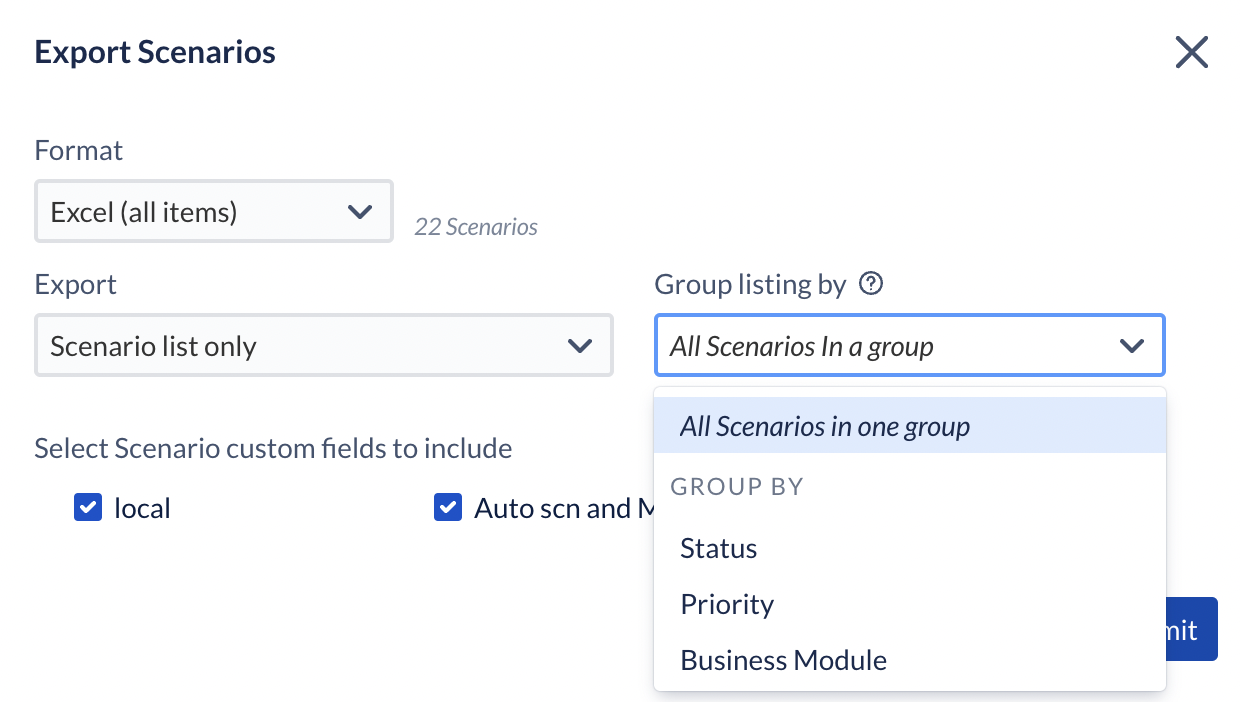 For example, if you are exporting Scenarios by a custom field "Module", you may find a separate Excel sheet for the listing of "Flights", "Car", "Hotel" etc. modules in your application.
When exporting, you can also choose which custom fields should be included in the output (for both Scenarios and Test Cases).