While working in Action logic editor , you can get a quick preview of various parameter values and the Selector criteria used for element identification .
You simply control-click (or command-click for Mac) on the parameter name or element name in the logic editor. Remember, parameters in logic editor are displayed with blue font in italics and elements are displayed either with green or orange (for abstract elements) colored font.
A popover will appear with the pertinent details . From this preview, you can also edit the Parameter or element ID by opening complete details . You can also rename a local parameter from this preview pane .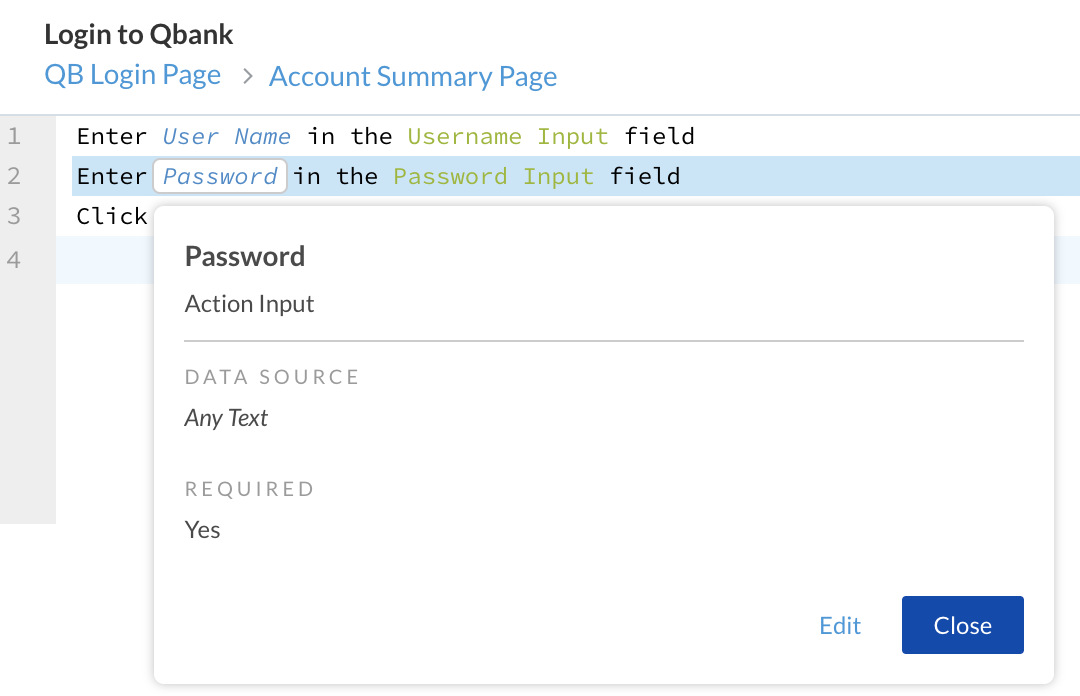 When you are reviewing an element , relevant View is also loaded with the element being highlighted on the screen.
This feature is particularly helpful when you are reviewing the logic to find all relevant details without having to detour to other areas of the screen. This enhances productivity by maintaining fluid navigation within the Action logic editor.