Execution Parameters allow you to configure your test runs, so as to enable analysis on results and enhanced test management. Execution Parameter list is configurable at a Project level, so that each project can define appropriate set of Execution Parameters.
Creating Execution Parameters
Login as Project Admin to the admin portal and navigate to Execution Parameters section
You can create an Execution Parameter of various types:

Text
Date
Text Area
List
Boolean
User List

You can also mark a parameter as mandatory or not.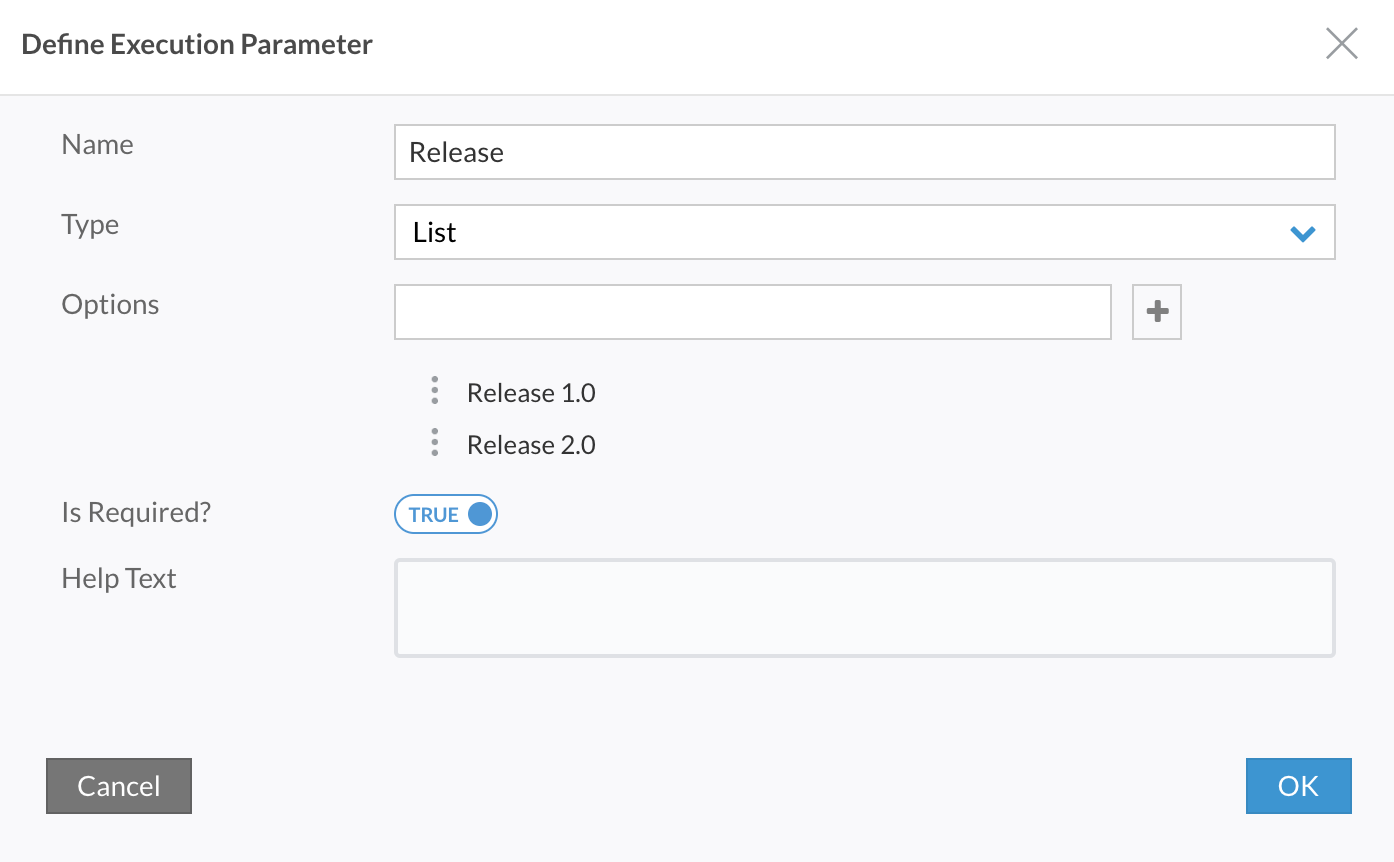 Running a Test
When you are running tests in a Project with defined Execution Parameters, you will be required to furnish values for the parameters which are mandatory. These parameter values are then registered against the run to help with further downstream analysis.
Here is how the Run modal will appear like.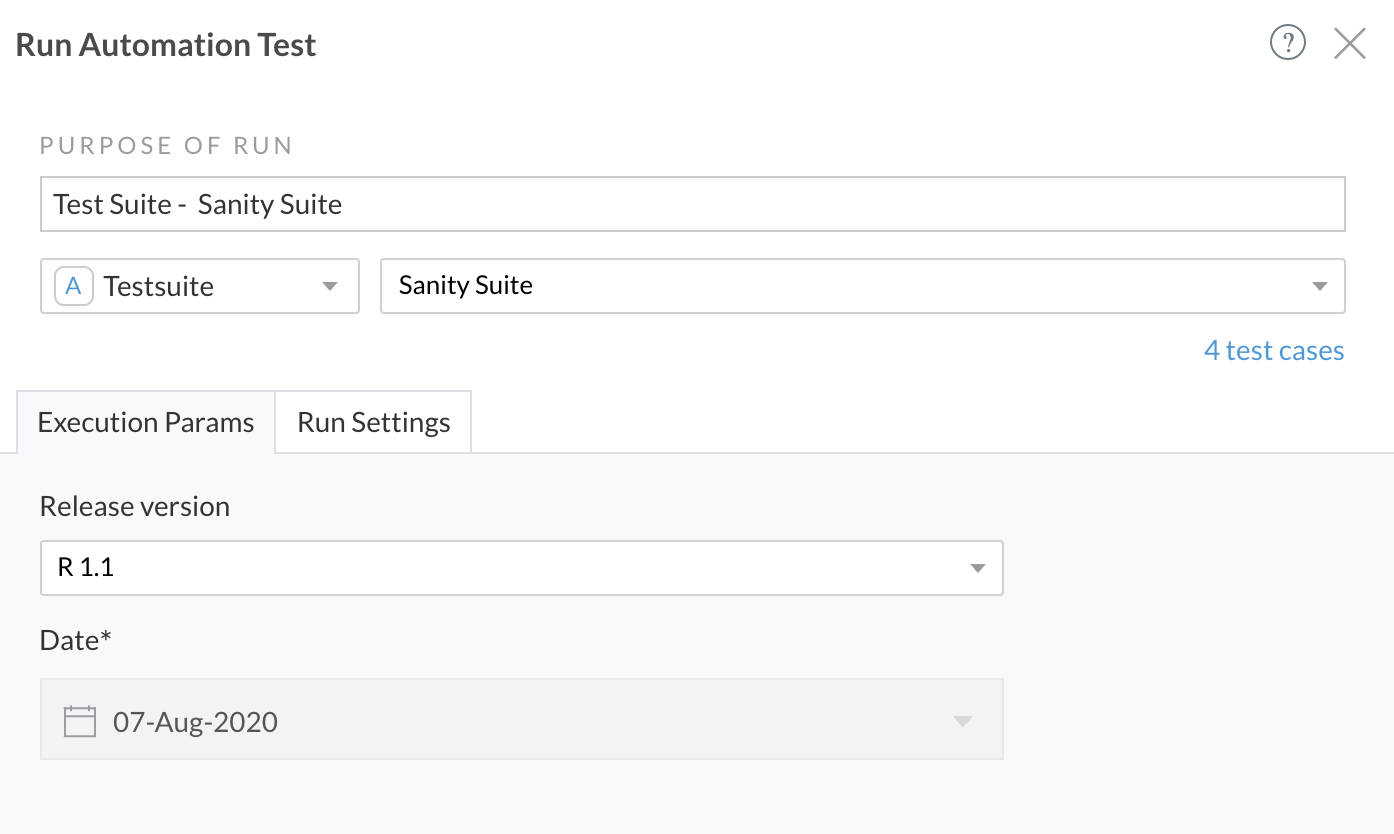 Filter Results based on Execution Parameters
Test Results grid (both manual and automation) allows you to filter based on Execution parameter values. For example, you can filter all executions of Sanity Suite for Release 1.3.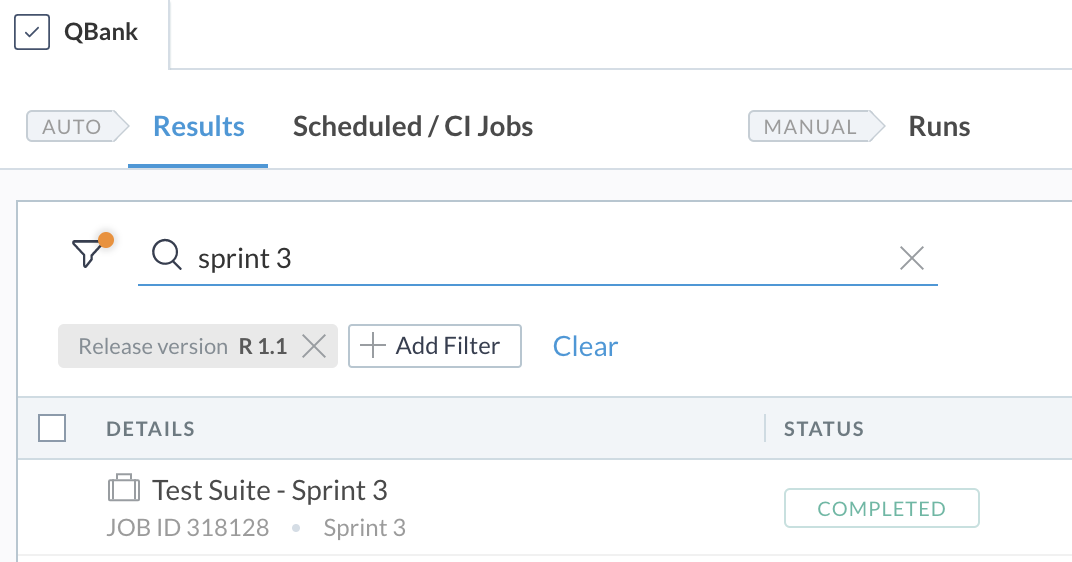 Filter from Jira Plugin
When you are analyzing ACCELQ test coverage from Jira Connect dashboard, you can filter the results based on Execution Parameters, so that only relevant set of results are displayed. You can target your analysis for test coverage and pass/fail against user stories for a specific release or sprint.
Here is how this looks in the Jira dashboard for ACCELQ.