ACCELQ provides a facility to rerun test cases from an already executed test job. In case some of the test cases failed in a long-running job, it makes it convenient to rerun only the failed ones and consolidate the report.
Initiate a Rerun and select Test Cases
Open the test report of the job which needs to be rerun. Click on the "Rerun" button.
This will open a modal with the list of all test cases that were part of the original Run. By default, failed test cases are pre-selected. Make necessary selections and click on the "Done" button.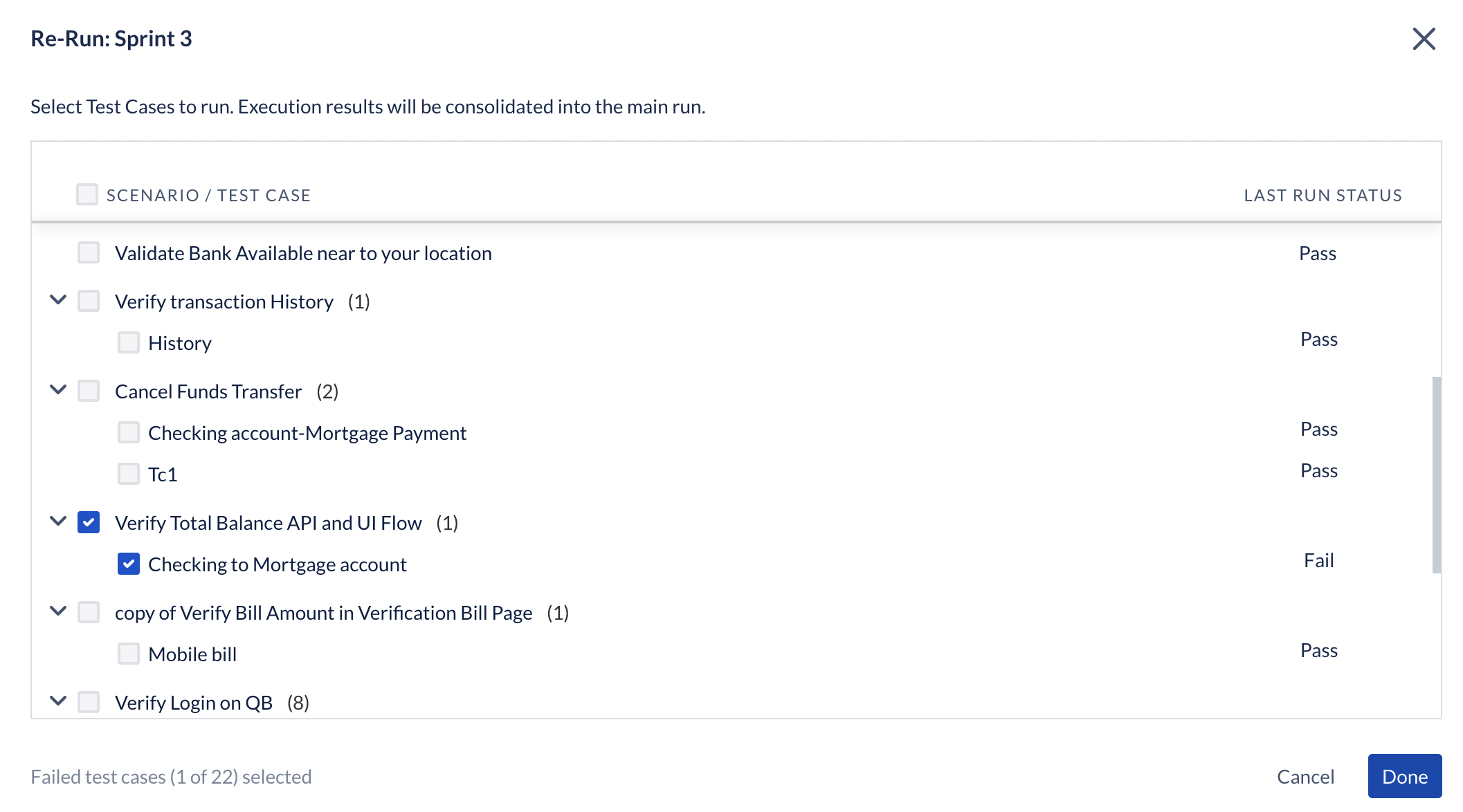 Rerun Reports
In ACCELQ Results grid, all the related Re-runs are grouped and arranged together as displayed below:

Consolidated Report
When you initiate one or more re-runs from a test result, a consolidated and unified view of the result is automatically generated. When you open this report, the latest test execution instance for each test case is displayed. This makes it easy to view all instances of the re-run in one place.
When you open this report, you also have the ability to open individual reports of each re-run.

Use Re-run only for its specific purpose
Re-run capability is intended to allow re-executing failed or not-run test cases belonging to a particular execution effort. Do not use this feature when you generally need to run a given Scenario or test case at different times for different reasons.