Perspectives help you drill down test results for analysis and risk evaluation from your business perspective. Let's say when you run a large suite of tests, 10 out of 500 test cases have failed. It would be important to understand what the impact of these 10 failures is. How do the failures map to priority, or module or functionality, etc? Having the ability to break down the failures on these business parameters makes it easy to evaluate the risk and assists with go/no-go decisions. Perspectives in ACCELQ serve this exact purpose.
Display of perspectives
Perspectives are displayed in the test report on top of the left-nav of the test case listing. You may set up multiple perspectives and can review one at a time. A dropdown in the right side helps you switch between perspectives.
When you are in a perspective, results are broken down for each "value" that the perspective may assume. For example, when you are reviewing based on Priority, you see a breakdown on High, Medium and Low priorities. You can click the pass/fail portion of the bar graph to filter the test case listing.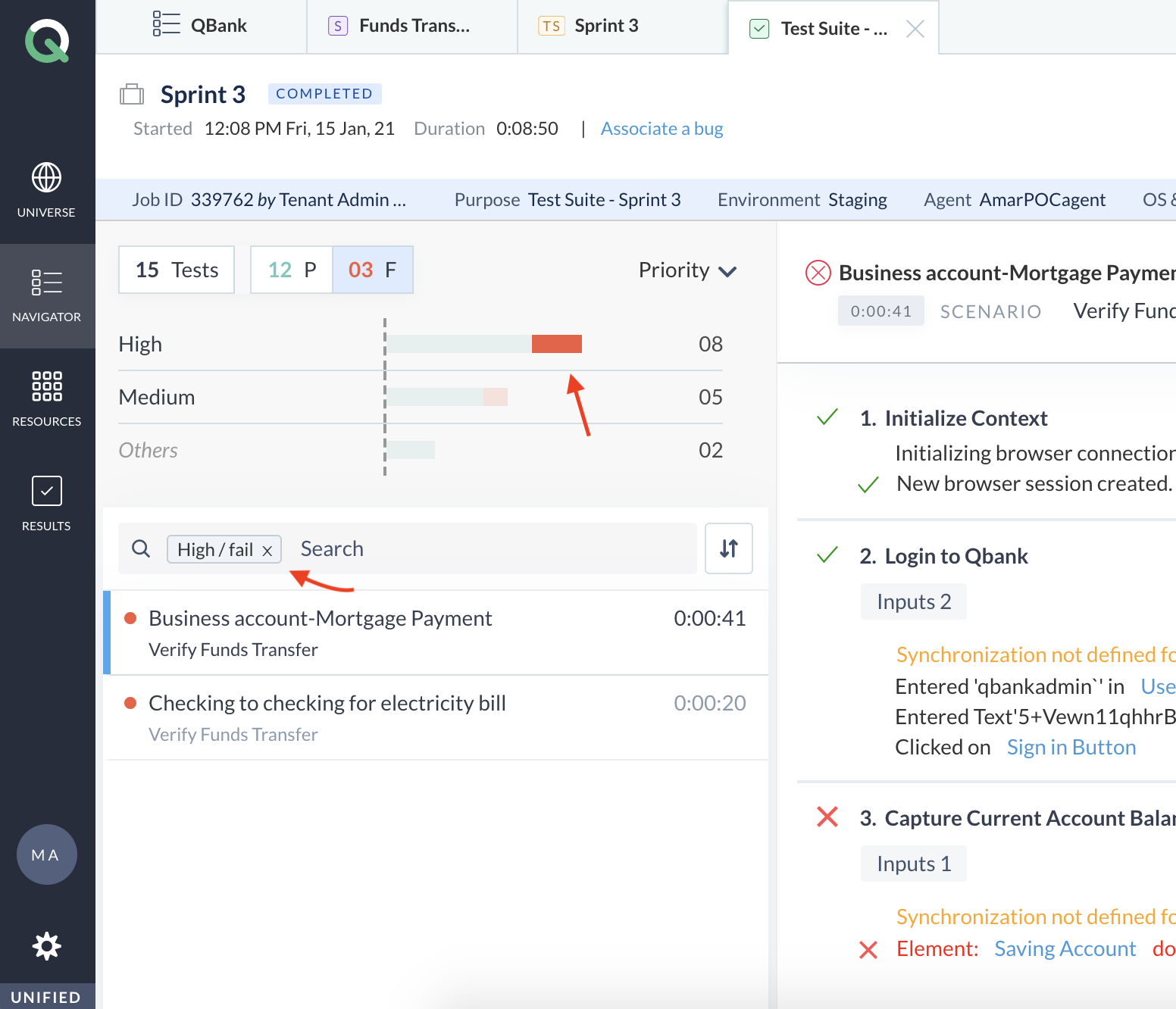 Defining Perspectives
Perspectives are enabled in the report by using Custom Fields. A Project Admin can set up custom fields for your project. Fields applied against Scenario and Test Case entities and of type List, User List, Boolean or Multi-select List are converted to perspectives in the test report.
You can learn more about setting up custom fields here.