Self-healing is a powerful capability to address run-time element identification issues associated with dynamic nature of application screens, minor updates to application UI or sometimes user errors in picking wrong attributes for the Element definition.
Due to various testing requirements, you may have a need to control the applicability of this feature. For example, you may want certain elements to be identified strictly with the design-time attributes only. At times, you may not want the self-healing to influence a portion of the test logic etc. Here are various controls that ACCELQ provides to achieve this flexibility.
Turning on/off self-healing for a Run
You can select if self-healing should be enabled for a particular Run or not, from the Run modal. By default, self-healing is enabled. But once turned-off, this preference is cached for the particular user.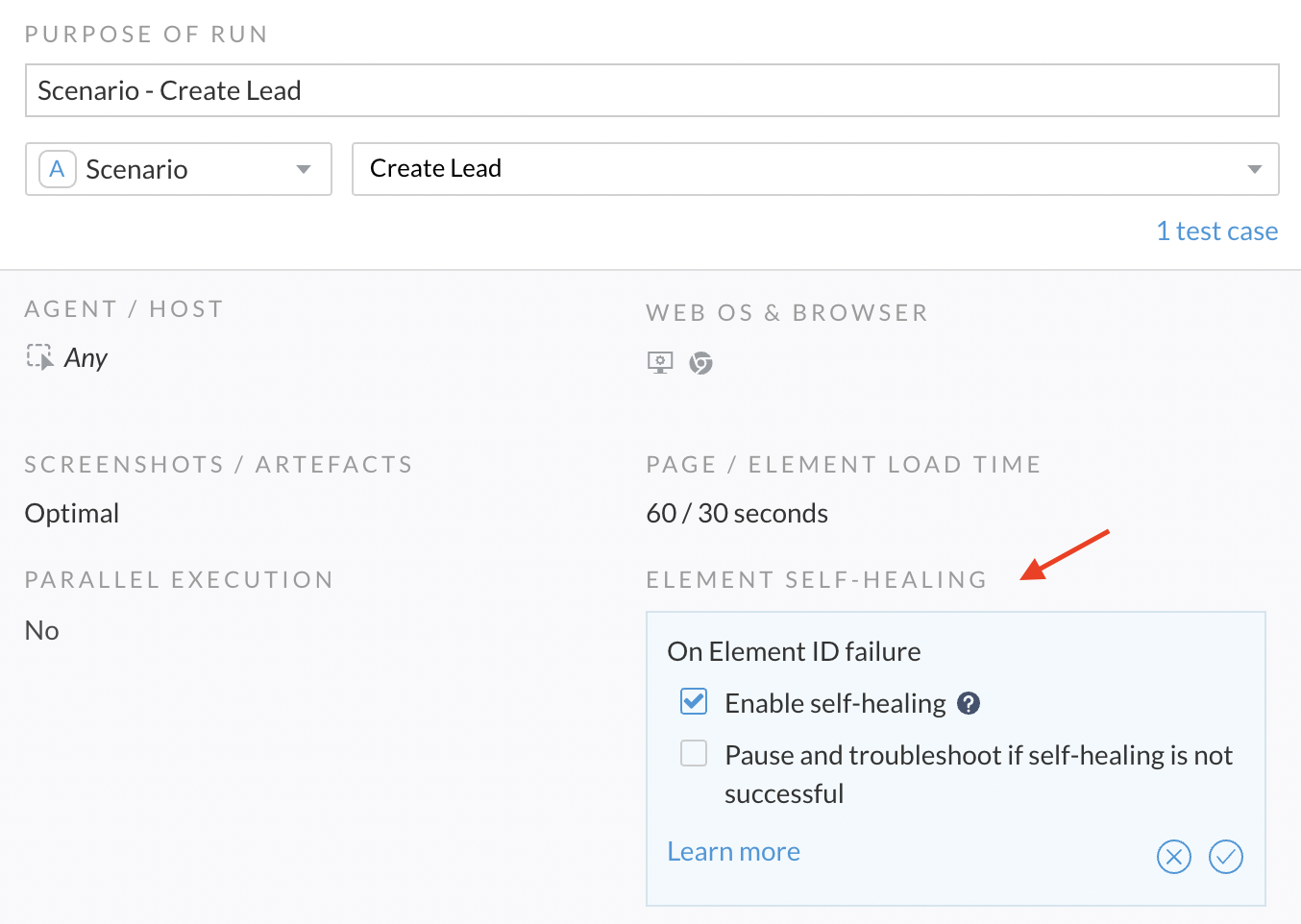 Disable self-healing for an Element
In case you do not want self-healing to apply for a particular element, you can right-click the element in the Element Repository listing. By default, all Elements are enabled for self-healing.
This may be useful in situations where the tolerance for a mis-fired element match is extremely low. For example, you may have "Cancel" and "Purchase" buttons in a screen and you want to avoid inadvertent mistakes ending up clicking the "Purchase" button. You may turn-off self-healing for the "Cancel" button.
This setting overrides the preference from the Run modal.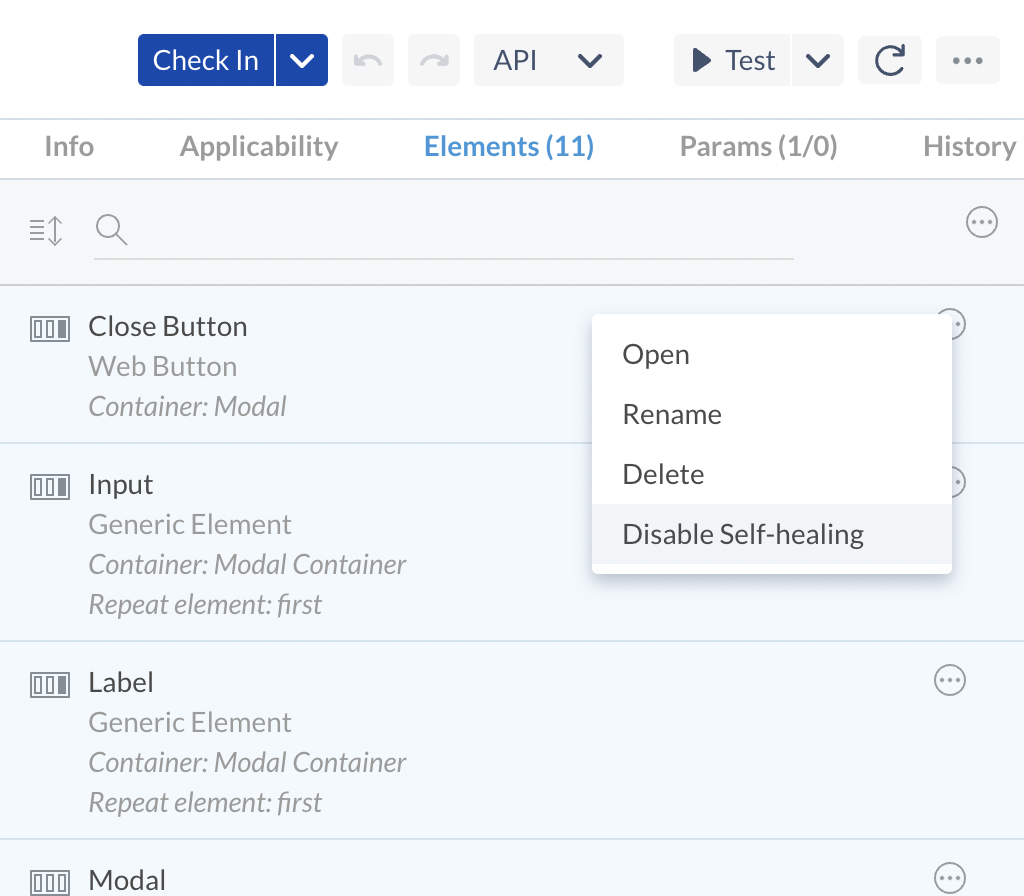 Disable self-healing for a portion of test logic
You may override self-healing preference for a block of test logic by inserting following statement in the logic. Note that this preference survives for the scope of the current Action only.
Set self-healing preference: Turn off
Set self-healing preference: Default
"Default" would reset self-healing preference based on Run modal and Element's specific preference.