What is a View
View refers to the visual representation of a UI Context. It captures the essence of the application interaction available in a web-based test application. To capture a new view in ACCELQ you will need to use View Analyzer plugin.
A UI Context may have one or more Views associated with it, representing slight variations in the visual presentation of a given Context. For example, consider the travel site home page. Flights and Hotel tabs become two different views for the same home page.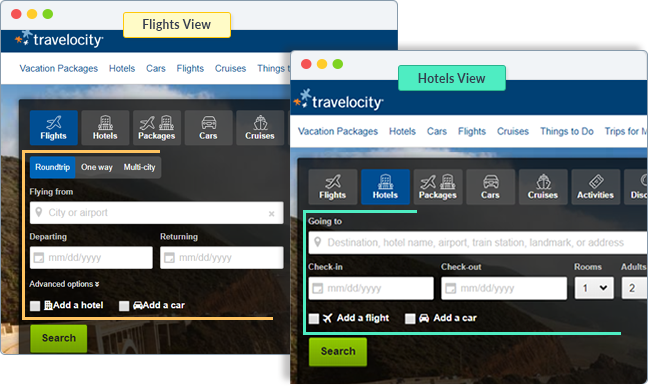 How does
ACCELQ

use Views
Views provide offline access to the application interface.
Views capture DOM information, which is useful in building element ID criterion.
Views allow interaction with the UI elements for Action logic development.
Views provide rich support for self-healing at runtime, in case element description has changed.