If you have a remote machine or a VM you are utilizing for local agent, it may be necessary to start local agent unattended, during the system startup. You can setup local agent kick-off as part of Windows startup programs. Here are the instructions:
Step 1: Open the Startup program window
Press Start button and type "Run". This should open Windows Run command prompt. Type, "shell:startup" in the Open command, as below: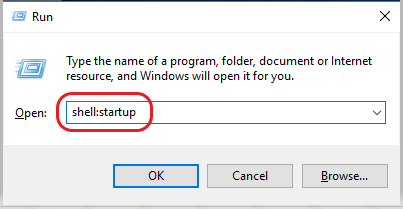 This should open the Startup folder window.
Step 2: Create short cut for agent startup script
Go to the folder where your local agent is installed. Right click on the agent startup batch script (start_agent_windows.bat) and select "Create Shortcut".
Step 3: Place agent script short-cut in startup folder
Cut or copy the short cut created in Step 2 and paste in the Startup folder window created from Step 1 above.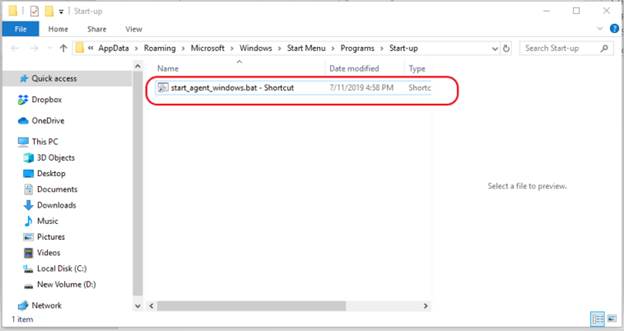 This will ensure the agent is started automatically every time windows restarts. 
Limitations
Depending on your corporate network setup and your windows account privileges, startup programs may not start until you login to the desktop. You may consider running the agent as a scheduled task.