The Settings section consist of all the administration level settings. You will be able to access these settings depending on the role you have been assigned. Only Project Admin and Tenant Admin have access to edit/modify these settings.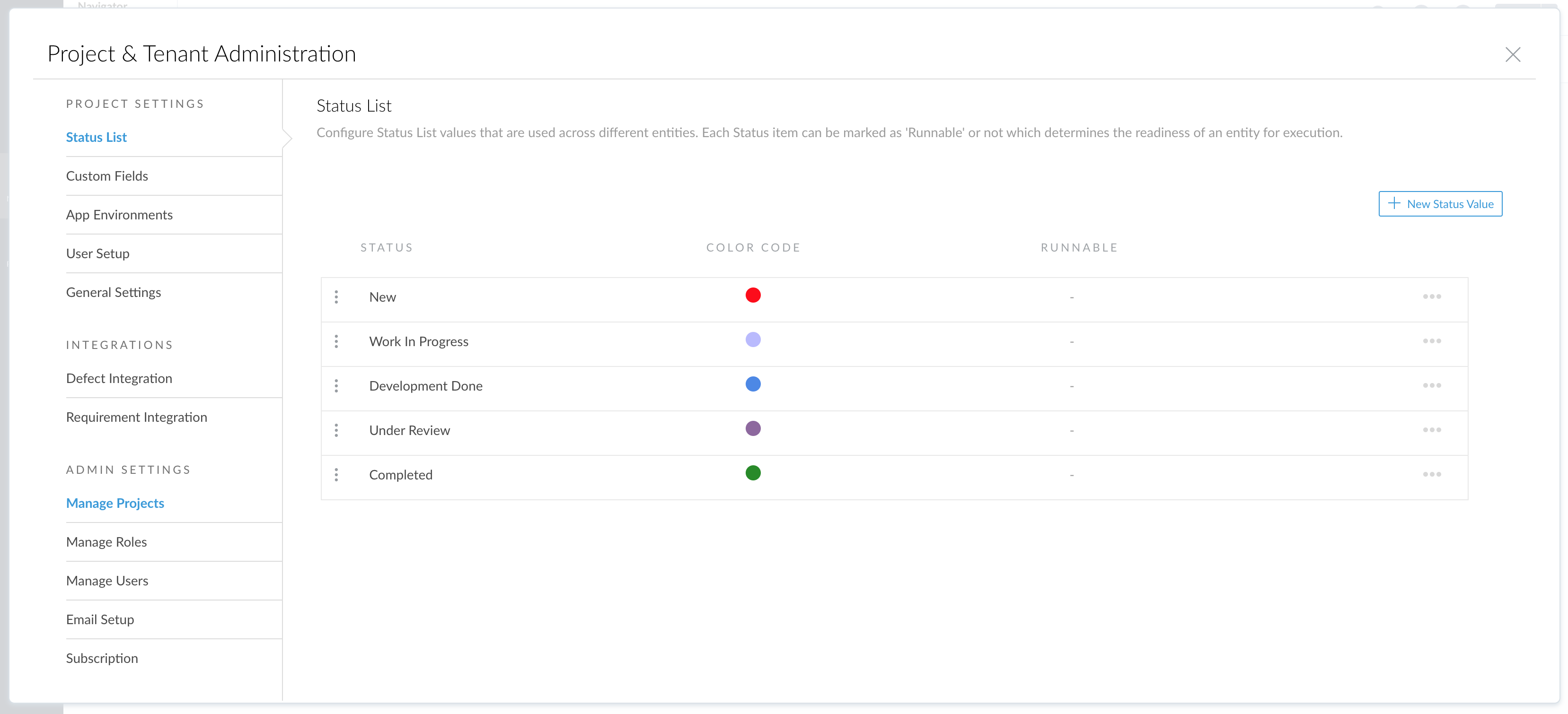 Project Admin Settings
Status List
Every entity in accelQ carries a Status field which is configurable. In the Project Configuration, Administrator can set up a list of values for Status and order them according to the sequence they need to be presented.
Custom Fields
Custom fields allow metadata based tagging for various entities to support downstream filtering and analysis requirements. You can create custom fields of different types and assign to one or more entities (scenario, test case, action, context, data type).
App Environment
accelQ supports the concept of Application Environments, to seamlessly handle application and data variations between multiple environments such as QA, PROD, UAT, etc. This allows a clean abstraction of environment-related variations for easier management.
User Setup
Users in accelQ are managed at Tenant level. Once a user account is created, it can be assigned to one or more projects under the Tenant. A new user can be created by the Tenant Admin and can be assigned to various projects by the Project Admin.
Integrations
Integrations are the external application/system with which you would like to integrate accelQ for Functional traceability and Bug tracking for Test Execution. Currently, accelQ supports Defect Integration and Requirement Integration.
Note: Currently, accelQ supports Jira and TFS for external integration for both Functional requirement and Bug Tracking.
Tenant Admin Settings
Projects
In accelQ, you can work with multiple projects. Each project typically points to an application-under-test.
Users
A tenant admin has the access to manage users in the application, a tenant admin can create, delete, change project assignments, set password for the user.