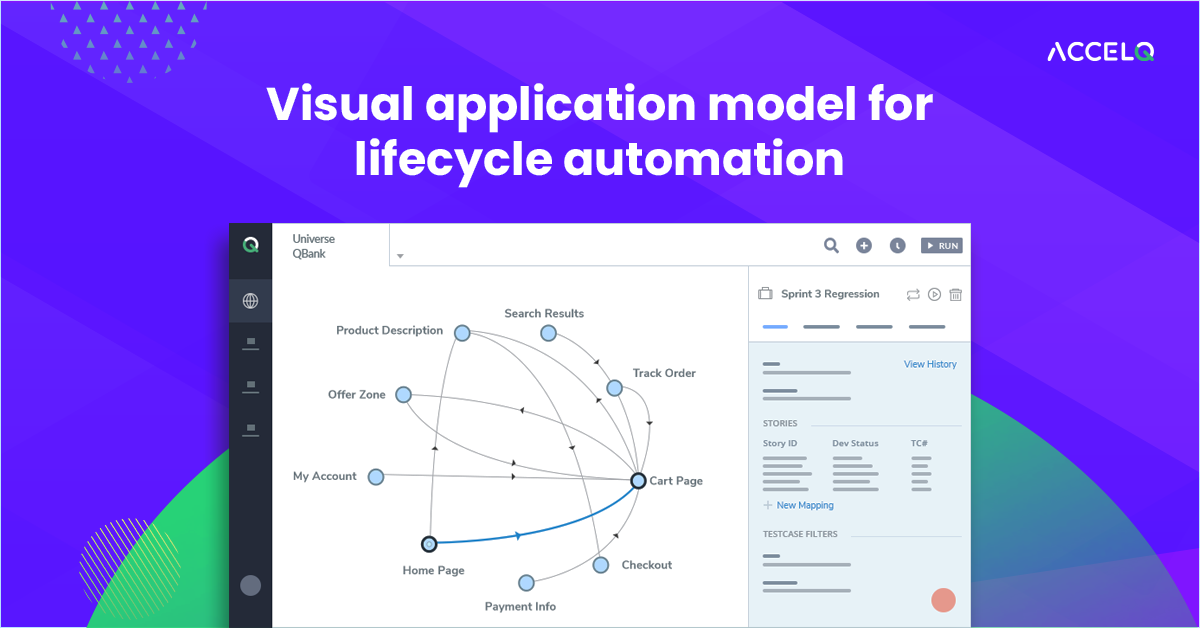 The application universe is a graphical blueprint of your application under test (AUT). It shows a visual mapping and relation of the application assets and their interactions in between.
The Universe is divided horizontally into 2 sections: a) Map view and, b) Sidebar.
The Map view area shows the blueprint of your AUT where the circle dots denotes the contexts in your application and the lines connecting them are actions which makes it possible to traverse from one context to another in your AUT.
The Sidebar consists of the list of all the assets present in the AUT, like the Scenarios, Contexts, and Actions.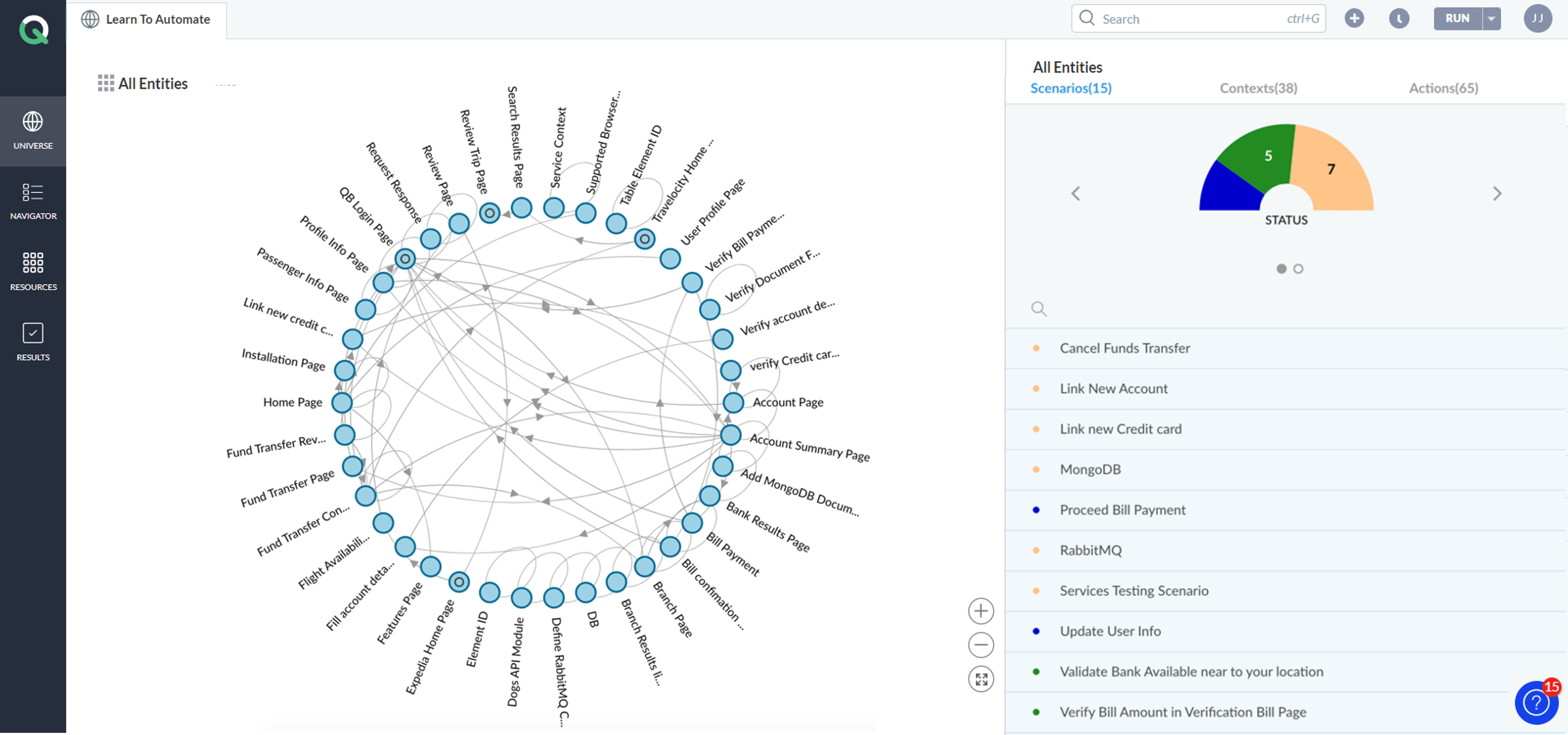 Filtering the Universe
You can filter the universe to view a particular subset of the whole AUT. There are a variety of filter options to choose from. Click on the nine-box icon on the top left of the Universe to view different filter options.