What is a View
View refers to the visual representation of a UI Context. It captures the essence of the application interaction available in a web-based test application. To capture a new view in accelQ you will need to use View Analyzer plugin.
Learn how to install View Analyzer plugin here.
A UI Context may have one or more Views associated with it, representing slight variations in the visual presentation of a given Context. For example, consider the travel site home page. Flights and Hotel tabs become two different views for the same home page.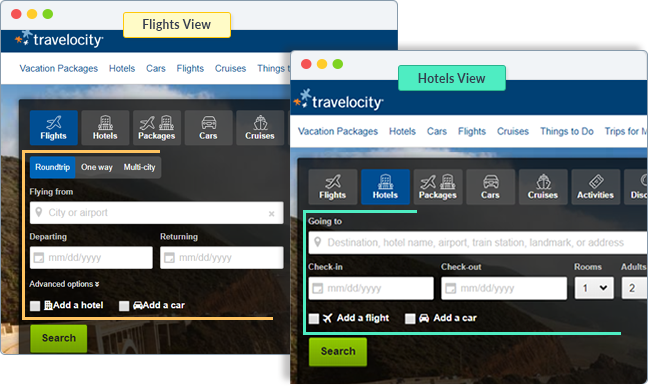 How does accelQ use Views 
Views provide offline access to the application interface.
Views capture DOM information, which is useful in building element ID criterion.
Views allow interaction with the UI elements for Action logic development.
Views provide rich support for self-healing at runtime, in case element description has changed.
How to capture a View
1. Navigate to a Context detail page.
2. Click on the Record New View button. The system will fetch all the open URL's in the browser tabs and show a list of them in the Record View tab.

Record button on the Context page
3. Click on the Analyze button which appears on hover of the list items. You can also enter a URL manually.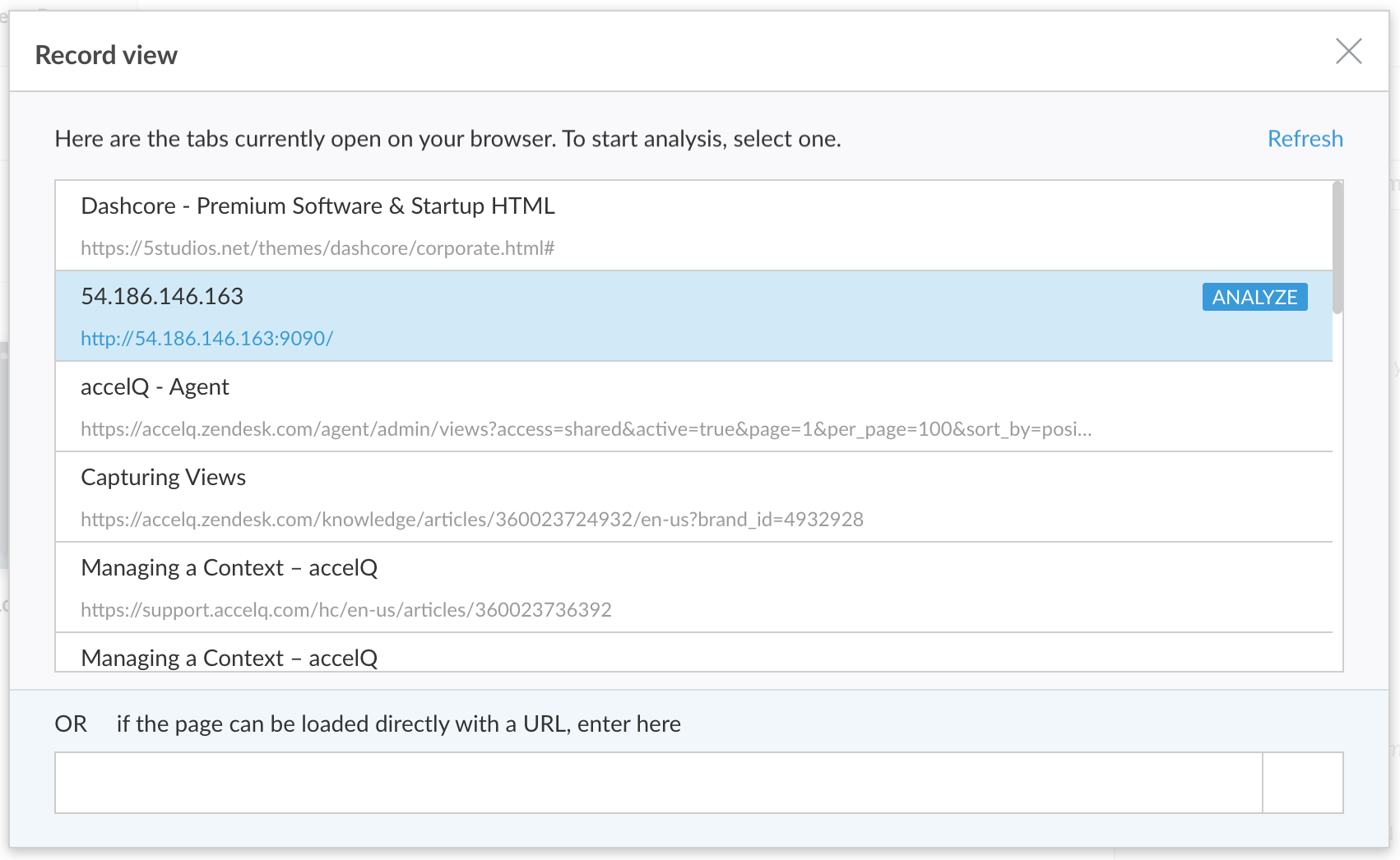 Window- Record view
Important: Once the control is moved to the browser tab, the accelQ View Analyzer plugin icon starts blinking on the top right of the browser address bar.
4. Click on the blinking View Analyzer Plugin icon.

View Analyzer Plugin icon in the browser toolbar
5. You can configure properties for view capture based on your requirement. To optimize the overall performance, you can choose to capture just the required portion from the screen or the entire screen.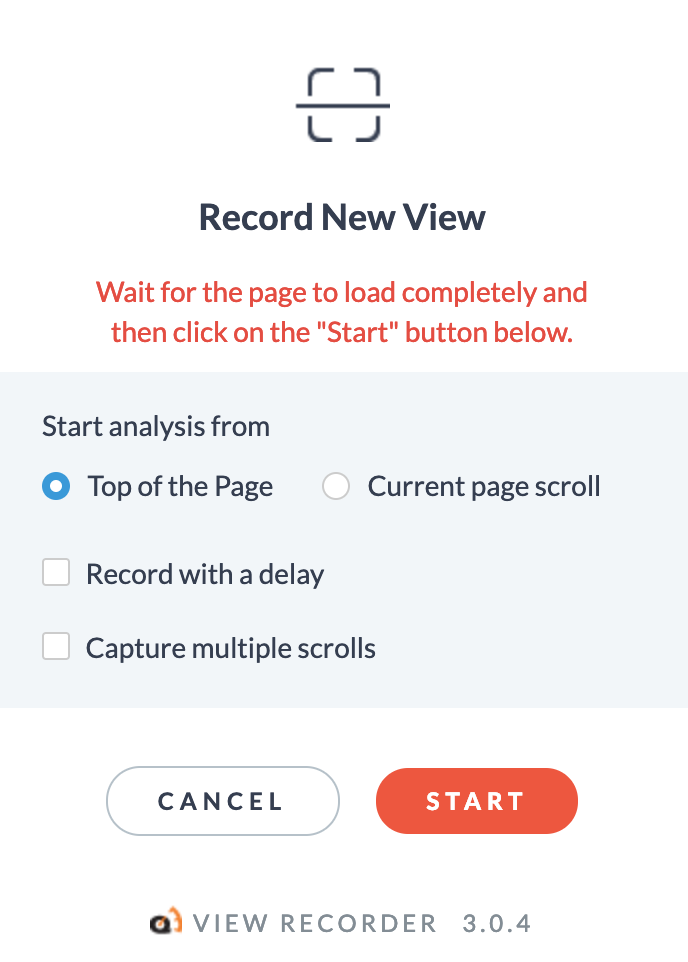 View Analyzer plugin
Important: Always wait until the test application page loads completely, before initiating the analysis.
6. Click on the Start button to start the analyzing and recording the page.
Important: Do not perform any mouse actions while the analysis is in progress.
7. The progress is displayed in percentage, once completed click on the Done button.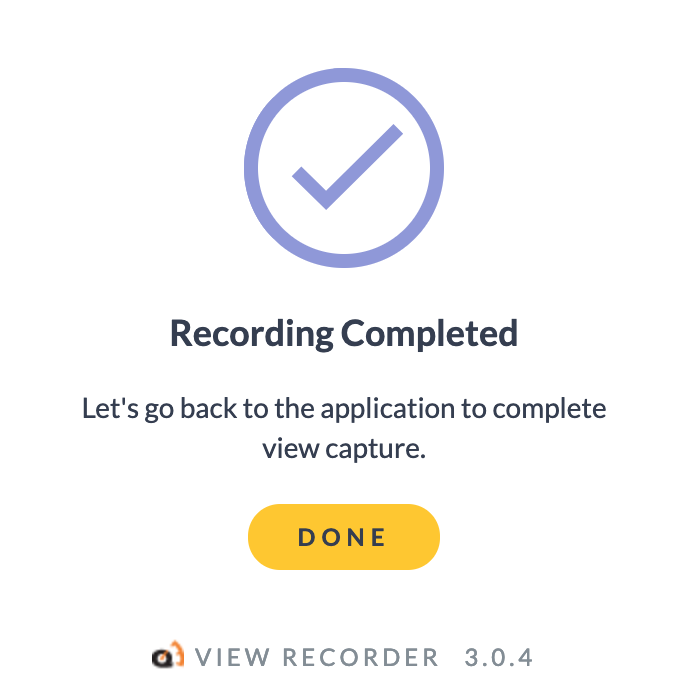 View Analyzer - Record completed
Note: This confirmation window may not be displayed in case you have clicked anywhere on the browser during the analysis. In this case, you can recognize the completion of the process when you notice the plugin icon in the browser toolbar stops blinking. 
8. Clicking on the Done button will take the control back to the accelQ application screen and the result is displayed in the Record View window. 
9. Review the result, click on the Continue button to accept. Click on Discard button to cancel or Retake button to capture the page again.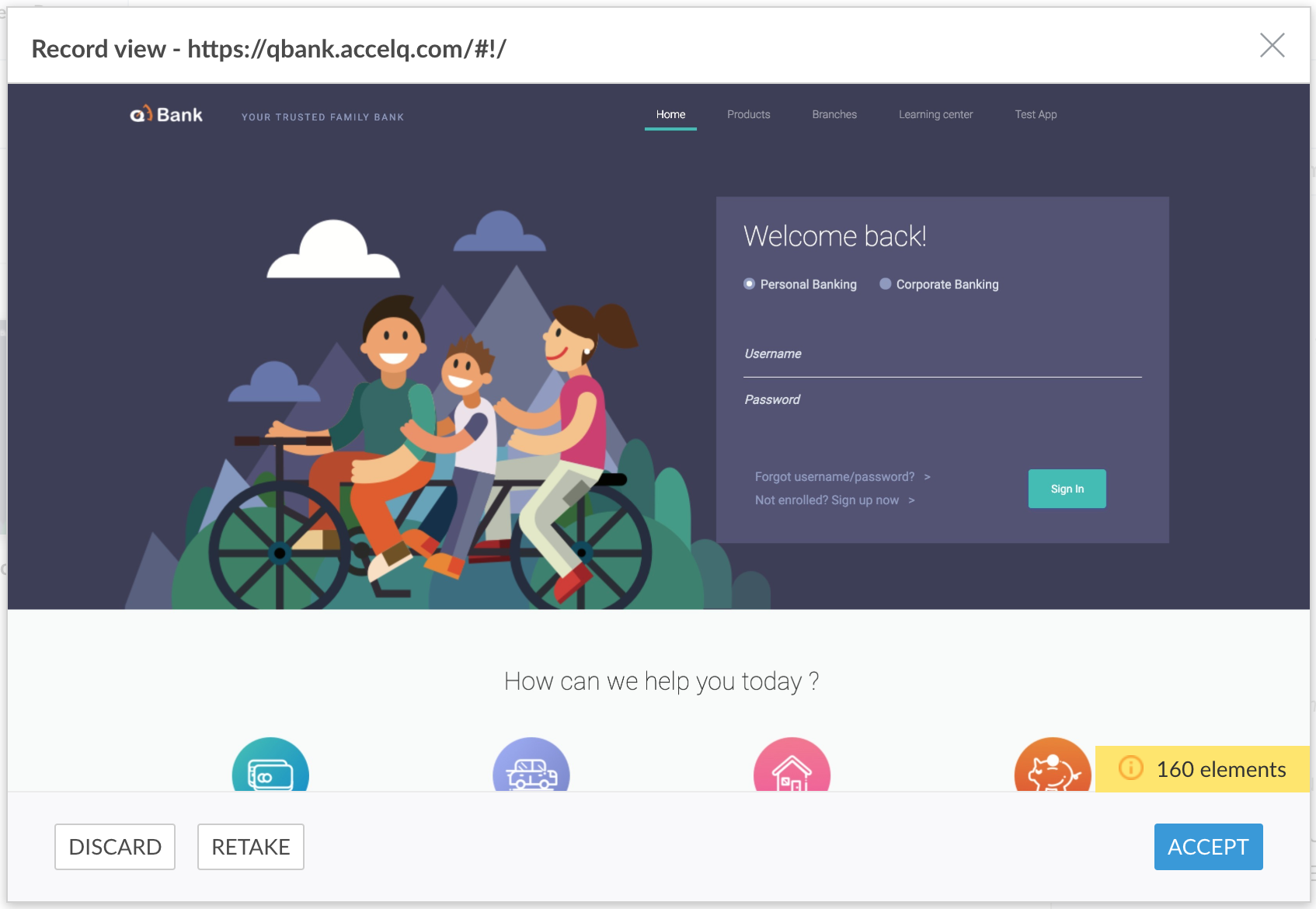 Window- Record view