Setting up a Synchronization allows the system to automatically validate that the context/page has fully loaded before interacting with it (during test execution). 
You can set up synchronization either on the characteristic of an element or on the page itself.
Element Synchronization

Exists/ Not Exists

Enabled/ Disabled

Text Is/ Text Is not

Text Contains/ Text Not Contains

Property Is/ Property Is Not

Property Contains/ Property Not Contains

Page Synchronization

Text Contains/ Text Not Contains

Title Is/ Title Is Not

Title Contains/ Title Not Contains
Setting up Synchronization
1. Open the Context on which you want to set up synchronization.
2. On the Context page sidebar, under Info tab, go to the Synchronization section. Click on the link for synchronization.
3. Select Element or Page option from the Wait On drop-down field, depending on how you would like to set up the synchronization. Select an element if you decide to synch on an element.
4. Select the condition that you would like to define for the synchronization. Follow the fields on the screen.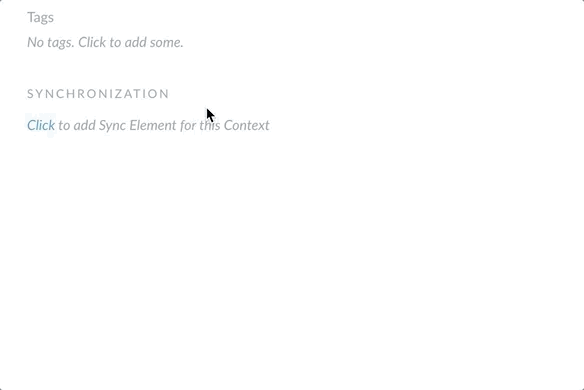 Setting up synchronization to a context