accelQ provides comprehensive access control provision for various user roles. These roles can be custom defined based on your organizational needs. Here are the steps involved in setting up user roles.
Create Role
1. Login as Tenant administrator and click on gear icon in the left menu action. 
2. Click on Manage Roles link in left-nav.
3. Add a new user Role and define access permissions on different entities for this Role. You can configure each entity either for Read-Only (RO) access or Read-Write (RW) access. RW access allows create, update and delete for a given entity.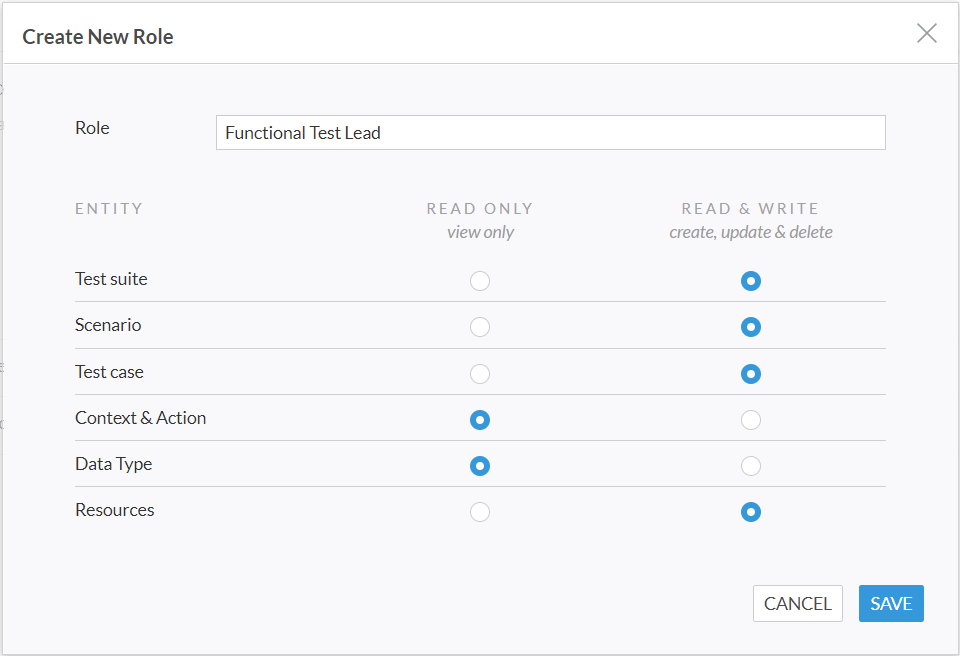 Assign Role to a User
You can assign role to a user by one of the following actions.
1. When creating a new user, assign a Role to every project the user has access to.
2. Login as Tenant Admin and setup Roles for every accessible project by navigating to Manage Users section in the Admin window.
3. Login as Project Admin and navigate to User Setup in left-nav. When adding a new user to a Project, select Role.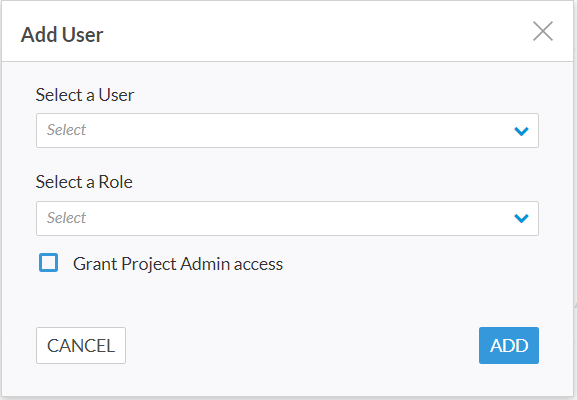 4. Login as Project Admin and navigate to User Setup section in left-nav. This allows you to assign Role for a user on the current Project. See below: