accelQ provides comprehensive access control provision for various user roles. These roles can be custom defined based on your organizational needs. Here are the steps involved in setting up user roles.
1. Login as Tenant administrator and navigate to Admin >> Manage Roles section.
2. Add a new user role and define access privileges across different entities. You can configure each entity either for Read-Only (RO) access or Read-Write (RW) access. RW access allows create, update and delete for a given entity.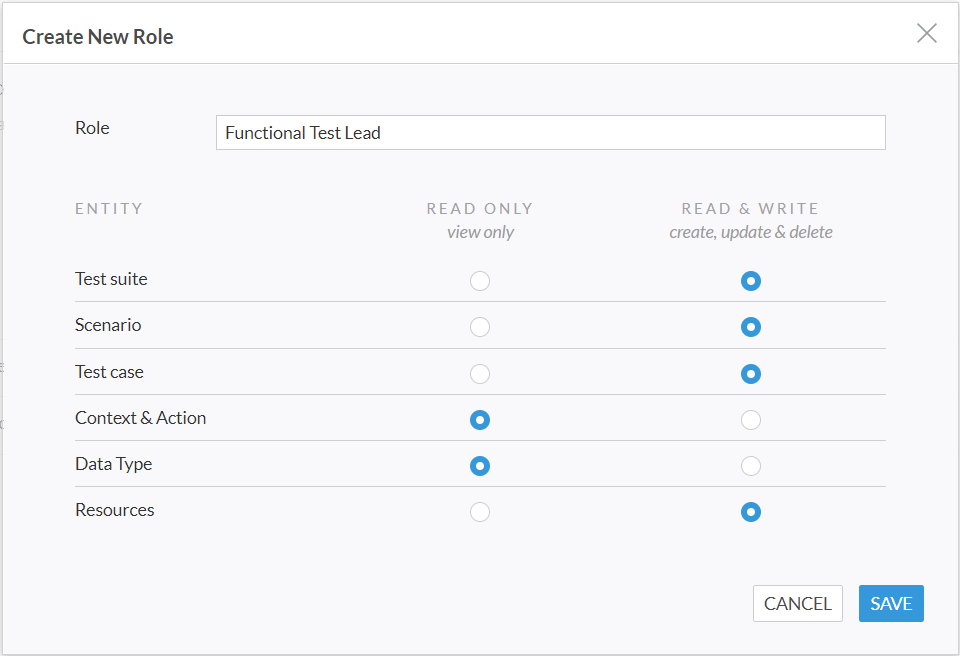 3. When logged in as Project Admin or Tenant Admin, navigate to Admin >> User Setup section
4. Select a role while adding a new user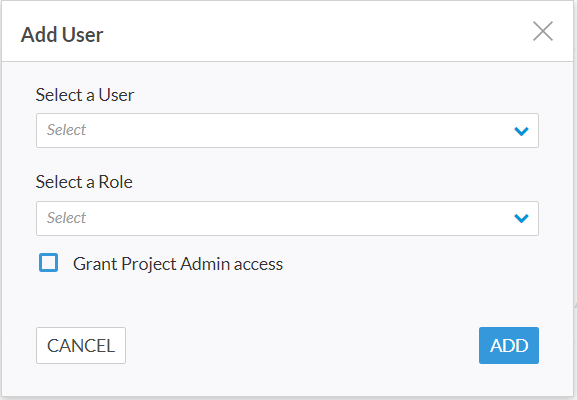 5. You can also update the role of an existing user by clicking on action item for the particular user as below: