At times, it may be necessary to refactor a Context and move its assets. As the testing requirements evolve, there may be opportunities to optimize the division of Contexts across the test application. The way you look at your application page grouping may need adjustments.
Actions belonging to one Context may need to be moved to another. Moving an Action involves addressing all its dependencies. An Action may typically have following dependencies on the Context:
Elements from the context's views
Calling other actions from the same context
May be called by other actions from the same context
When you try to move an Action, the system prompts for all these dependencies making sure the process smooth and error free.
You can initiate Context refactoring from two different entry points:
1. From Context home page as below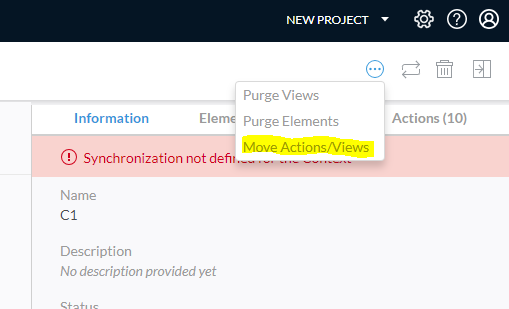 2. When you make an attempt to change the "Owner Context" of an Action from its sidebar.