This article provides instructions for re-installing your ACCELQ Agent Dashboard. To freshly re-install local agent on a machine
Login to ACCELQ and navigate to

Resources > Local Agents
Click on the "Download Agent" button and choose the installable depending on the target system's OS.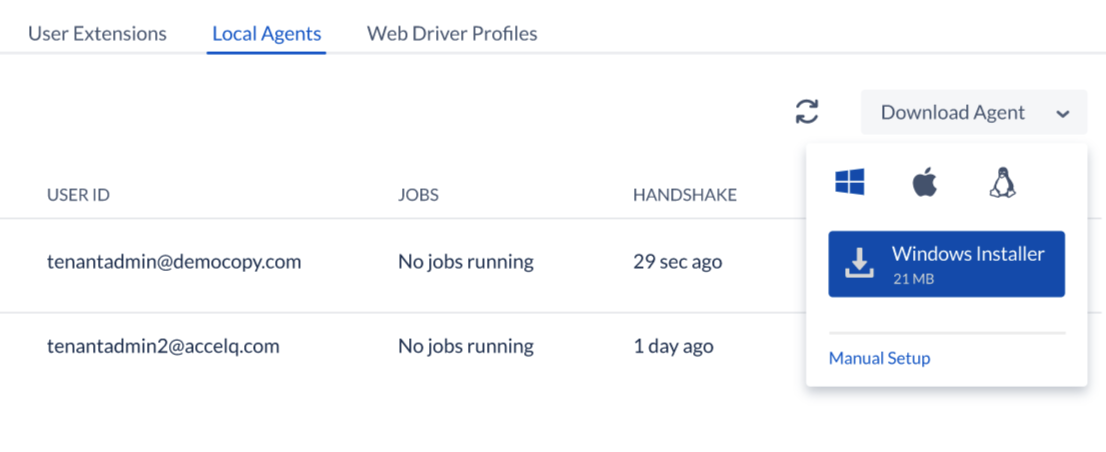 Open the installable by double-clicking the downloaded file (after uncompressing the zip file).
Below is the screenshot of the installer when a Local Agent already exists on your machine.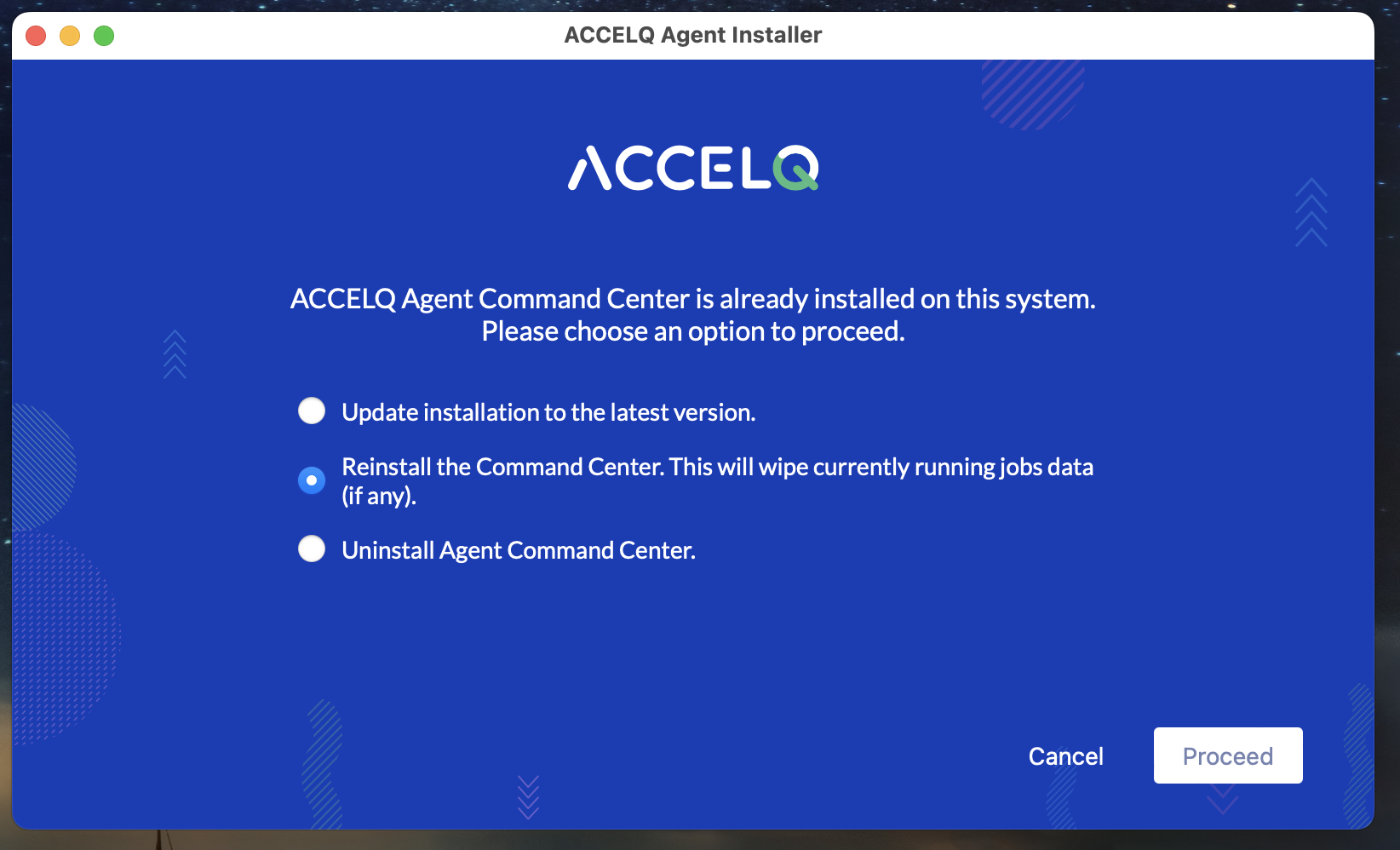 Choose the option to Reinstall the Agent Command Center.
Note: It is important to distinguish between "update" and "reinstall" options. Reinstall is required in case of architectural changes to the Agent Command Center, and ACCELQ notifies users when this is desired.
Reinstall involves the removal of existing agents and their configurations. After reinstalling the agents, you will need to configure them again. If you are uncertain about the reconfiguration process, we recommend taking a backup of the agent.properties file for the configured Agent and replacing it once the reinstallation is done. This file can be found in the following path:
<Agent Installation folder> / AgentInstances / <agent_name> / agent.properties
Once the reinstallation starts, you can follow this article to continue from here.