User Libraries provide an ability to extend the standard command library set available in accelQ. Based on your specific need, you may upload multiple libraries. Once the library is imported, all the extension commands become available in the Action logic editor just like standard accelQ commands.
User library is just like any standard java source file with some accelQ specific annotations expected to be incorporated. Here is an example of building a User Library.
This feature comes in handy in case you have existing business logic available in java source files and would like to bring it into accelQ readily. Sometimes, in your test logic, you may also have to interact with external systems through their own API. In such cases, you can build the logic in user library (in Java) and import for further usage in accelQ.
To add a user library, navigate to Resources > User Libraries. Point to the Java source file that you would like to import. accelQ parses the source file and verifies if the annotations are appropriately inserted.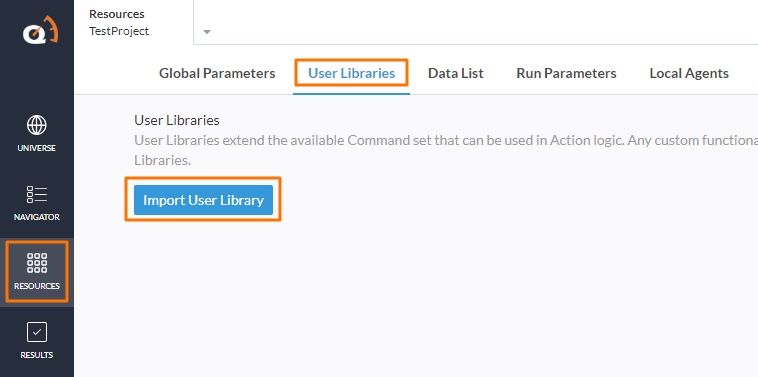 Note: If you need to upload a dependency jar file as part of a user library, please contact Customer Support to facilitate the upload.