Data Type represents a domain specific data item with business semantics. You can define classification structure and manage instance values for each class of data.
For example, Airport Code for a flight booking application has a business specific relevance and a well-defined set of acceptable values.
You can graphically design the classification structure in the Data Designer.
Abstracts the data definition from the Action and Scenario logic.
Supports multiple application environments by allowing environment specific data values to be managed.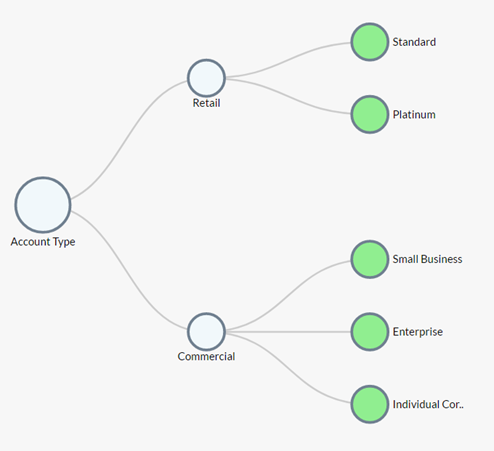 NOTE:
You can import instance values for Data Type from external sources such as excel or csv files.