What is an Action?
Action is a meaningful functionality that a user can perform in a page (context) on your application.
Action is performed in one context (owner context) and may lead the test application to another context, which is called destination context.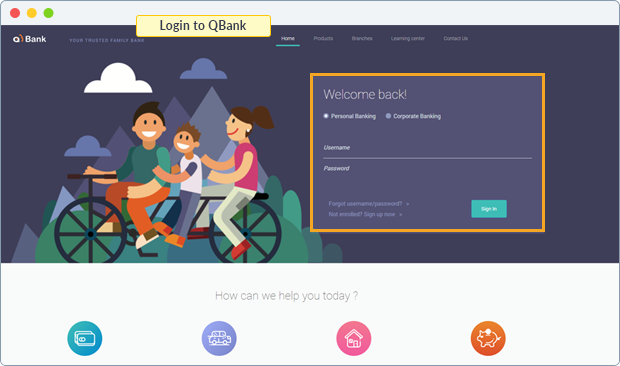 What does an Action contain
An action contains logic comprised of statements.
These statements allow interacting and verifying the test application.
Action completely belongs to one context only.
Action makes use of the views and elements that belong to the owner context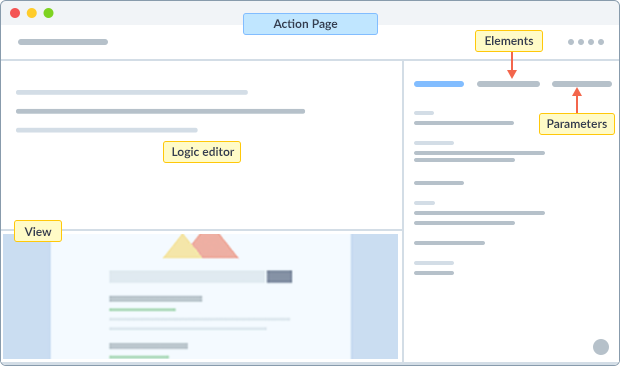 Owner and Destination Context of an Action
Action has access to all the Views and elements belonging to the owner context. It cannot access elements from Destination context.
Destination context may sometimes be same as the Owner context, when the action's logic does not involve moving to a different page.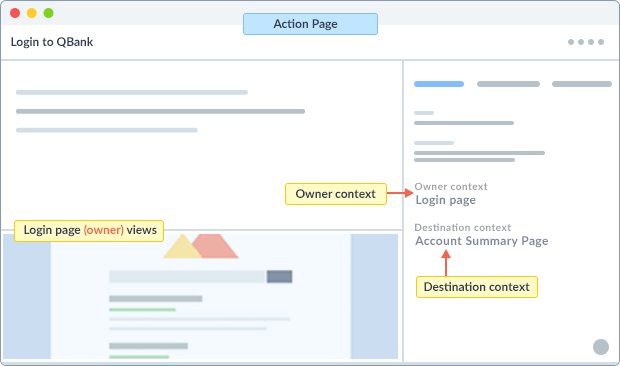 Example 1: Login to QBank
Qbank Login Page > Account Summary Page
Includes logic to enter user name, password and click on login button.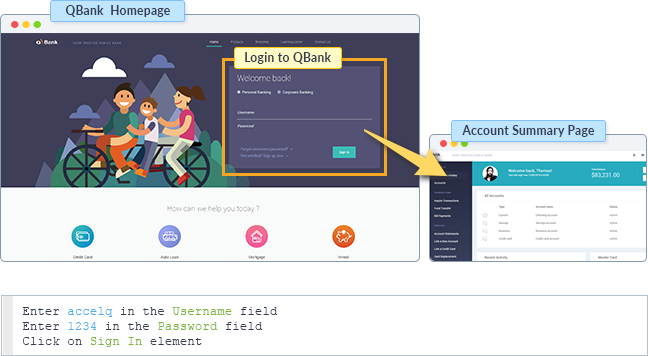 Example 2: Provide transfer Info
Transfer Info Page > Confirmation Page
Includes logic to fill all the fields and clicking on the 'submit' button.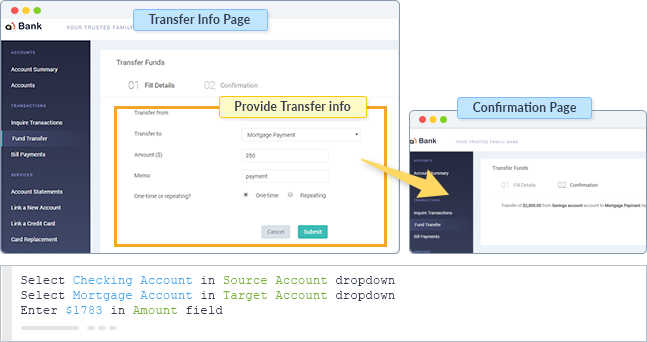 Example 3: Initiate Funds Transfer
Account Summary Page > Transfer Info Page
Action logic includes just clicking on the link.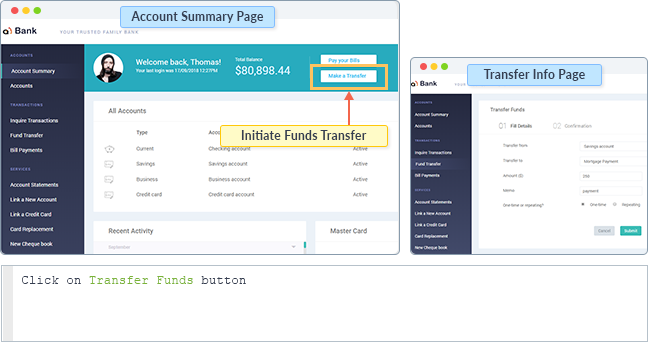 Example 4: Verify funds transfer
Confirmation Page > Confirmation Page
Logic includes verifying the transaction amount and that the confirmation number is of right format.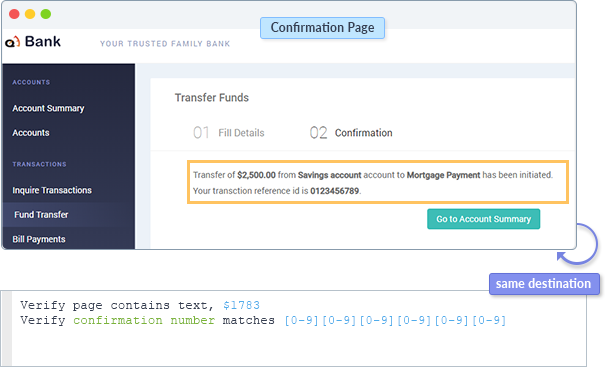 Example 5: View Wish list
Amazon Home Page > Wish list Page
Logic includes clicking on 'Lists' link and selecting 'View my lists'