accelQ supports Browser Stack and Sauce Labs as test execution environment. If you already have a subscription with either of these cloud providers, it is just a matter of pointing your Local Agent to this subscription.
Update agent properties
Update agent properties and provide values for following properties:
# Provider Types - LOCALHOST, SAUCE_LABS, BROWSER_STACK
provider_type=SAUCE_LABS
provider_username=sauce_user
provider_password=xxxxxxxxxxxxxxxxxxxxxxxxxxxx
Alternatively, you can generate this information from Resources > Local Agents tab in accelQ.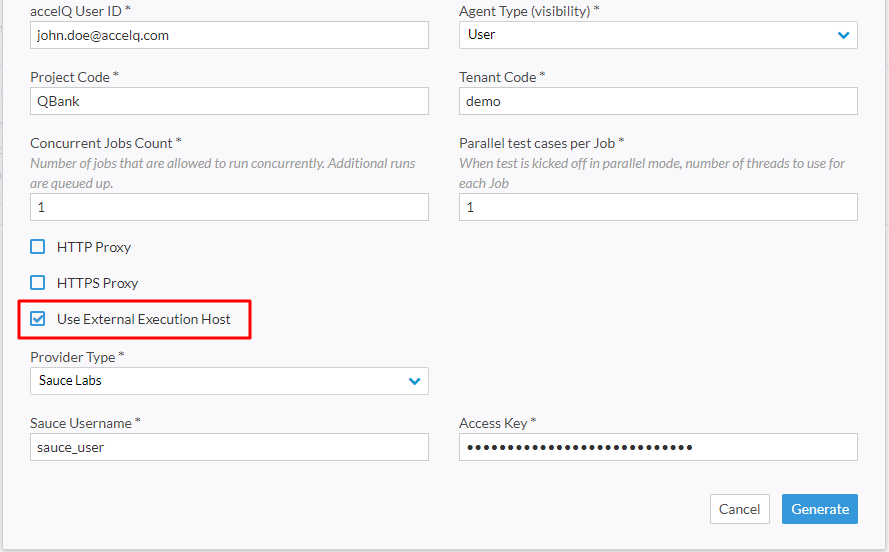 Once you setup your agent to communicate with Browser Stack or Sauce Labs, rest of the workflow remains the same.