An Action's Destination Context defines the state of the Application once the Action is executed. As the test application undergoes change, sometimes the landing Context for a user Action may change. You can update the Destination from the Details sidebar of the applicable Action.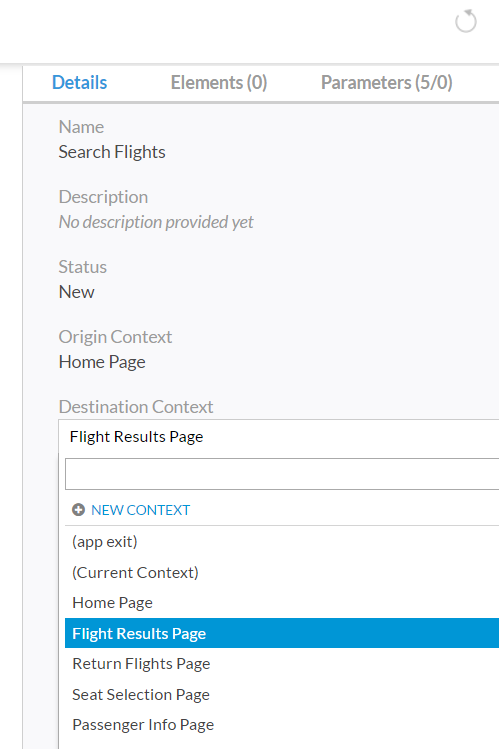 When such a change is initiated, system calculates the impact on existing test assets and guides the user with appropriate remedial steps.
Warns the user about break in existing Scenario step flow and creates alerts in applicable places.
If the Action is called from other Actions or the current Action is calling other Actions, impact is appropriately conveyed to the user.